Yesterday was one of the greatest powder days of my life. I'm still smiling about the experience, more than 24 hours after leaving the slopes. Here are some video highlights:
All powder, all the time from Mitch Tobin on Vimeo.
I worked all weekend to meet a deadline and was grouchy by Sunday evening, but I held out hope that a much-advertised storm would deliver salvation.
I woke up at 5:45 am, expecting maybe 4″ of snow, but I was giddy to see nearly 11″ had already fallen at Loveland Ski Area. I could tell that it was still coming down hard along the Continental Divide when I looked at web cams from the Colorado Department of Transportation.
You can never leave Denver too early on a powder day, and I was at Loveland by 7:30 am. I parked in the first row, grabbed a bagel sandwich in the cafeteria, and did a solid hour of work to assuage my guilt and clear my head. I'm usually super-productive in that cafeteria before the lifts open because I'm always in a good mood.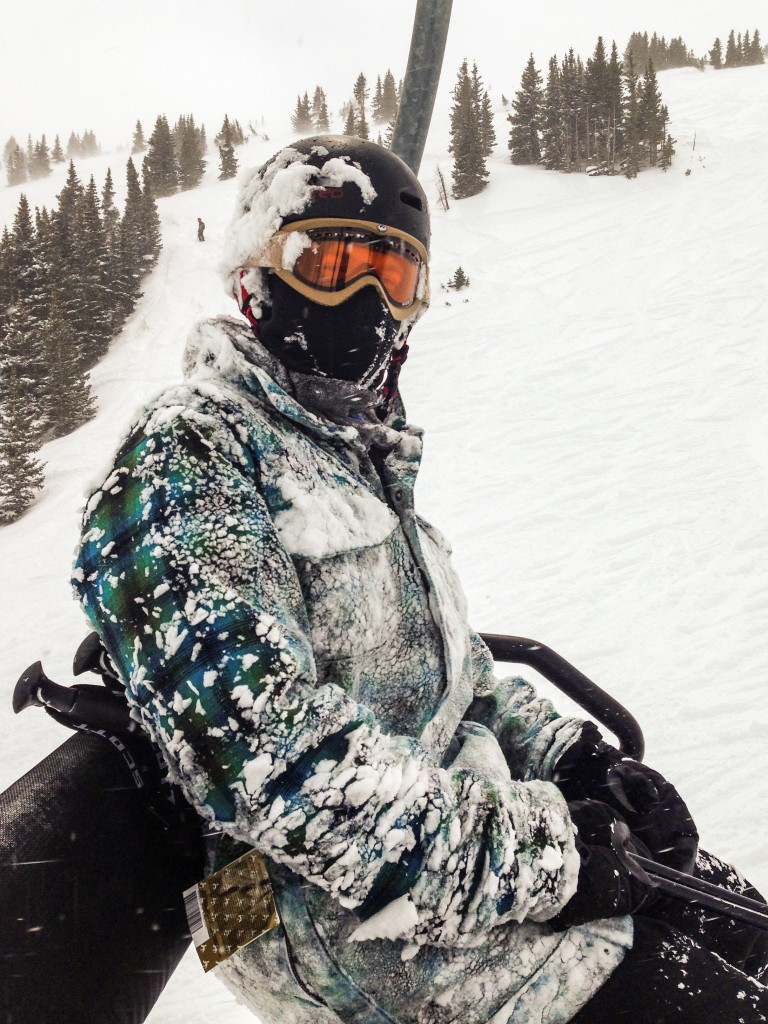 By the time the lifts opened, there was around 15″ on the mountain. I was expecting the snow to be rather heavy since it's already spring, but lots of people on the chair lifts were remarking about how light and fluffy the powder felt ("blower snow" in the alpine argot).
This type of powder is unbeatable because it's easy to turn in, unlike the thick "Sierra cement" that's common in California. When you hit a deep pocket just right, snow blows right over your head. It's a rare, exhilarating treat that powder hounds will drive hundreds of miles to experience.
It's almost always windy at Loveland, so there was huge drifting going on, including some spots I measured at 30″ deep. Conversely, I still hit a couple of hard patches, and even after 417″ of snow have fallen this season, you'll still see bare spots at Loveland (and other resorts) that just won't hold any snow. Weird.
Although we're well into April, it felt like the middle of winter, with wind chills well below zero and whiteout conditions that induced a little vertigo.
It's been an incredible season, and I feel so fortunate that Colorado has been as snowy as California has been dry. This year, it looks like the pending arrival of our baby will cut short the ski season before mother nature does.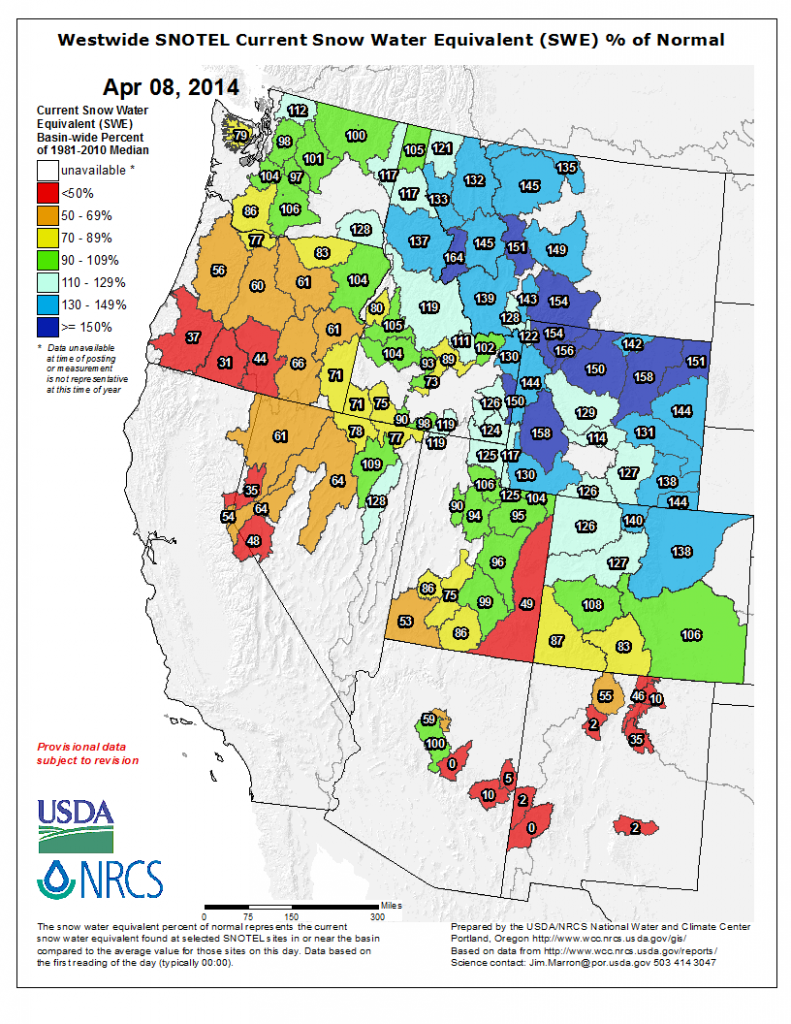 ---
Mitch Tobin is an author, multimedia journalist, and FAA-certified drone pilot based in Durango, Colorado.