Our due date was Monday, May 5, but with Ginette showing no signs of going into labor, I managed to sneak in one more mountain bike ride at Centennial Cone Park.
Below is a video of some highlights of my ride in the mountains west of Golden.
I had fun playing around with different camera angles and especially like the rear-view perspective. I feel like the video exaggerates my speed and makes it seem like the ride is more dangerous than it really is. Conversely, GoPro videos of skiing sometimes understate my speed and the steepness of the terrain. I think this is because snow usually looks more uniform than a mountain bike trail, especially to a wide-angle lens placed near the ground.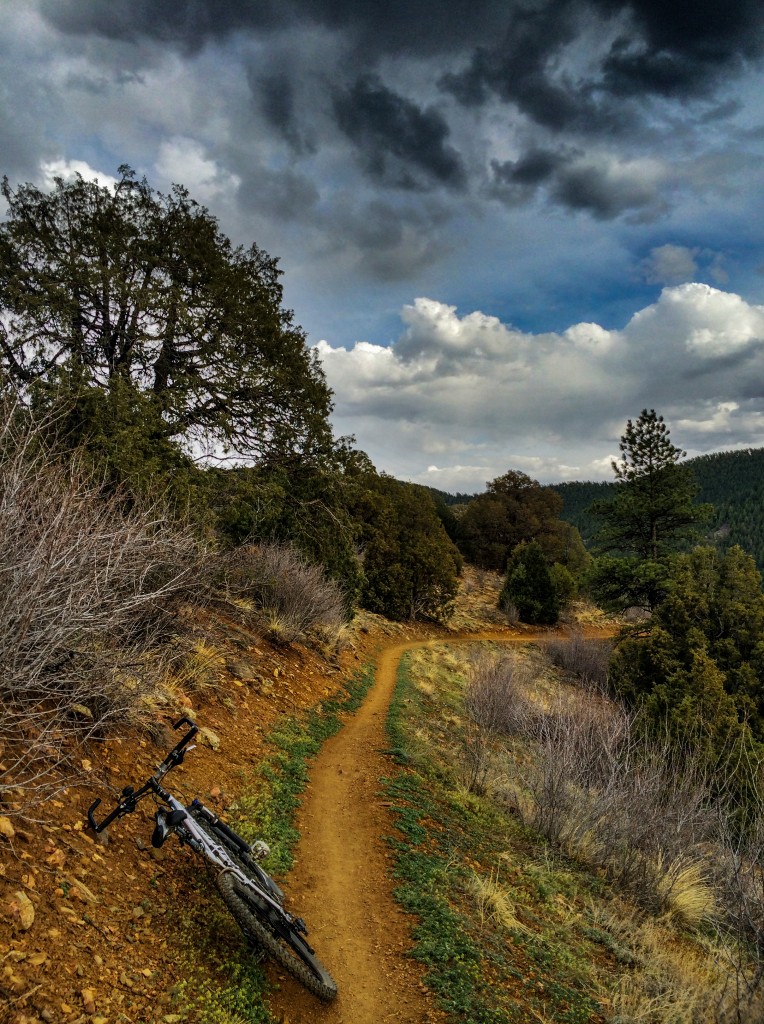 Centennial Cone Park has become a favorite because it offers lots of smooth singletrack relatively close to Denver. The nearest of the three trailheads is only a 30-35 minute drive from my house, but the park has a surprisingly wild, backcountry feel.
My route involved climbing up from Clear Creek and U.S. 6 on the Mayhem Gulch trail, then riding the main loop clockwise on the Juniper, Elk Range, and Travois trails. There's a double-track section on Elk Range Trail, but otherwise it's all well-maintained singletrack that never gets too rocky.
This ride features several sets of switchbacks and some taxing climbs (nearly 3,000 feet over the 17.4-mile route), but the rolling nature of the elevation profile prevents the uphills from seeming interminable.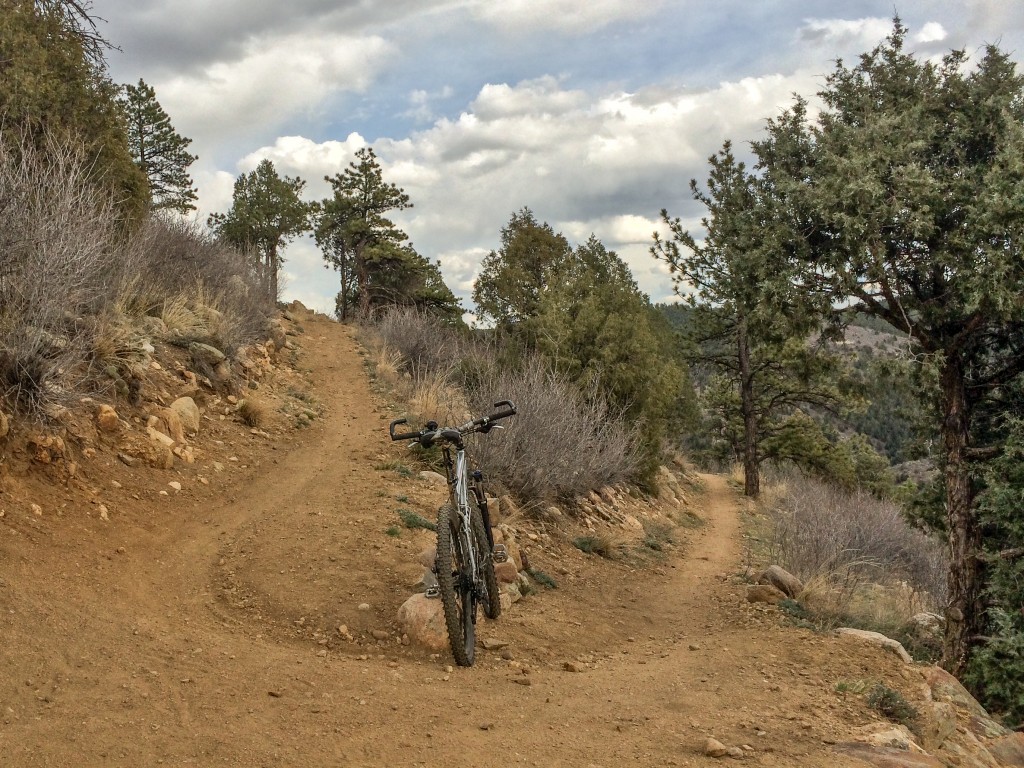 The route offers some impressive views of Clear Creek Canyon and the Front Range. I saw some of the first wildflowers of the season and also plenty of prickly pear. Even at nearly 8,000 feet, it's still fairly dry on the lee side of the Continental Divide, so the vegetation tends to be sparse.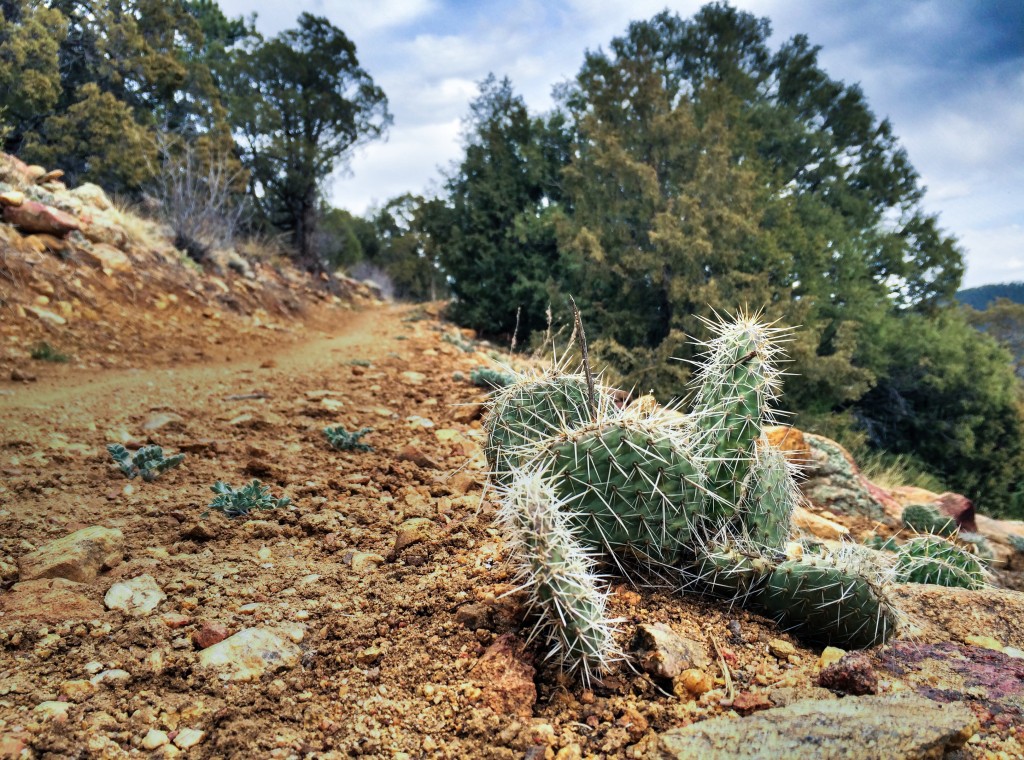 Centennial Cone is popular enough that mountain biking on weekends is restricted to even-numbered days (hikers are only allowed on odd-numbered weekend days). This loop ride covers nearly the entire trail network of the 3,369-acre park, so we're not talking about a huge area that you can endlessly explore. But compared to some other nearby mountain bike rides in the Front Range, Centennial Cone's trails are less rocky, technical, and difficult.
With a baby about to arrive, it may be a while until I'm back at Centennial Cone, but I'm glad my next ride there won't be too far away, in time or distance.
---
Mitch Tobin is an author, multimedia journalist, and FAA-certified drone pilot based in Durango, Colorado.