We love Crested Butte and the mountainous terrain around the ski town in Central Colorado, so we try to get there at least once a year.
This summer, we camped for a couple of nights on the way to a hotel near the ski resort, then camped again on the journey back to Denver.
On the first night, we went to one of our go-to spots in the San Isabel Forest and enjoyed some beautiful and unseasonably warm weather.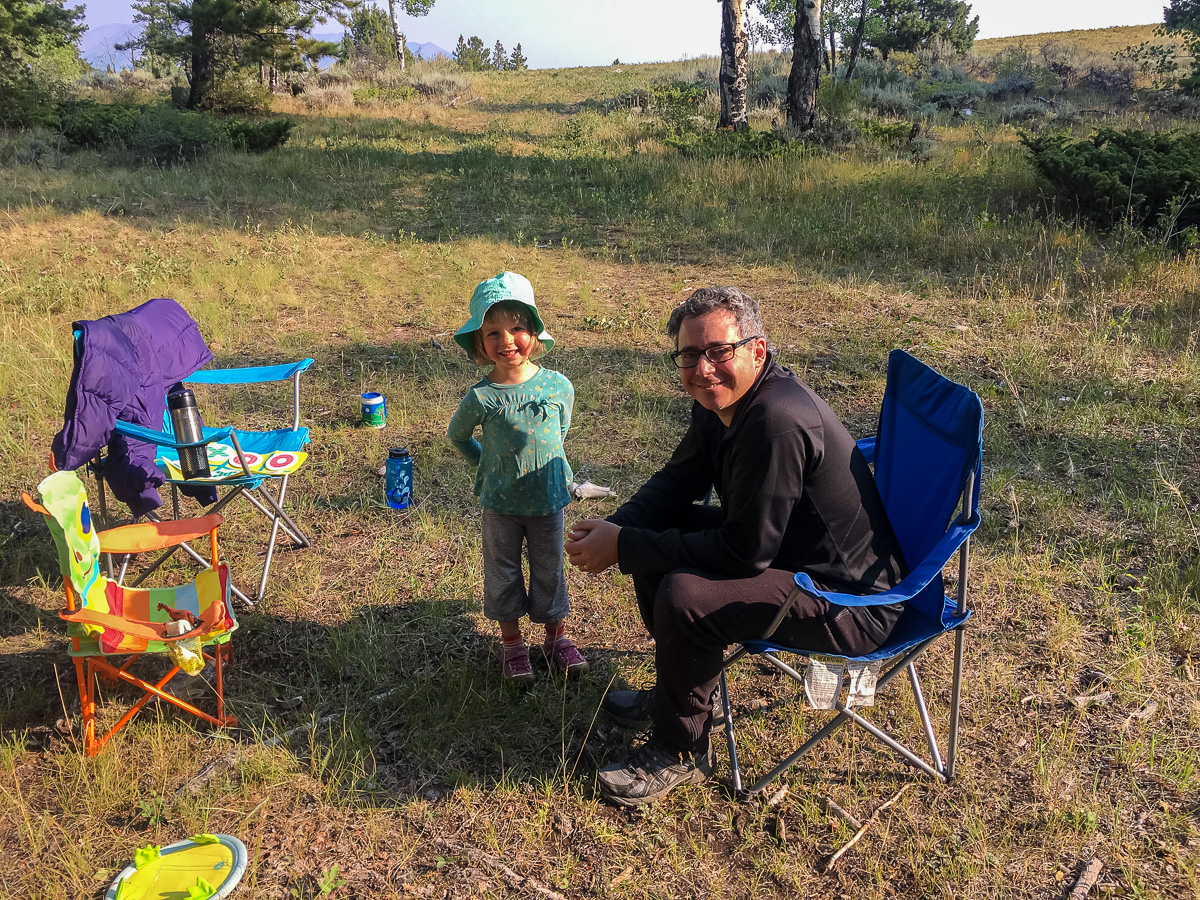 The next day, we were looking for a camping spot east of Crested Butte, in the Gunnison National Forest, when we stumbled upon a family of moose: bull, cow, and calf. It was a rare treat since moose are not too common here in Colorado.
Camille got a kick out of seeing the moose, but she was just as excited to play with mud balls around our campsite.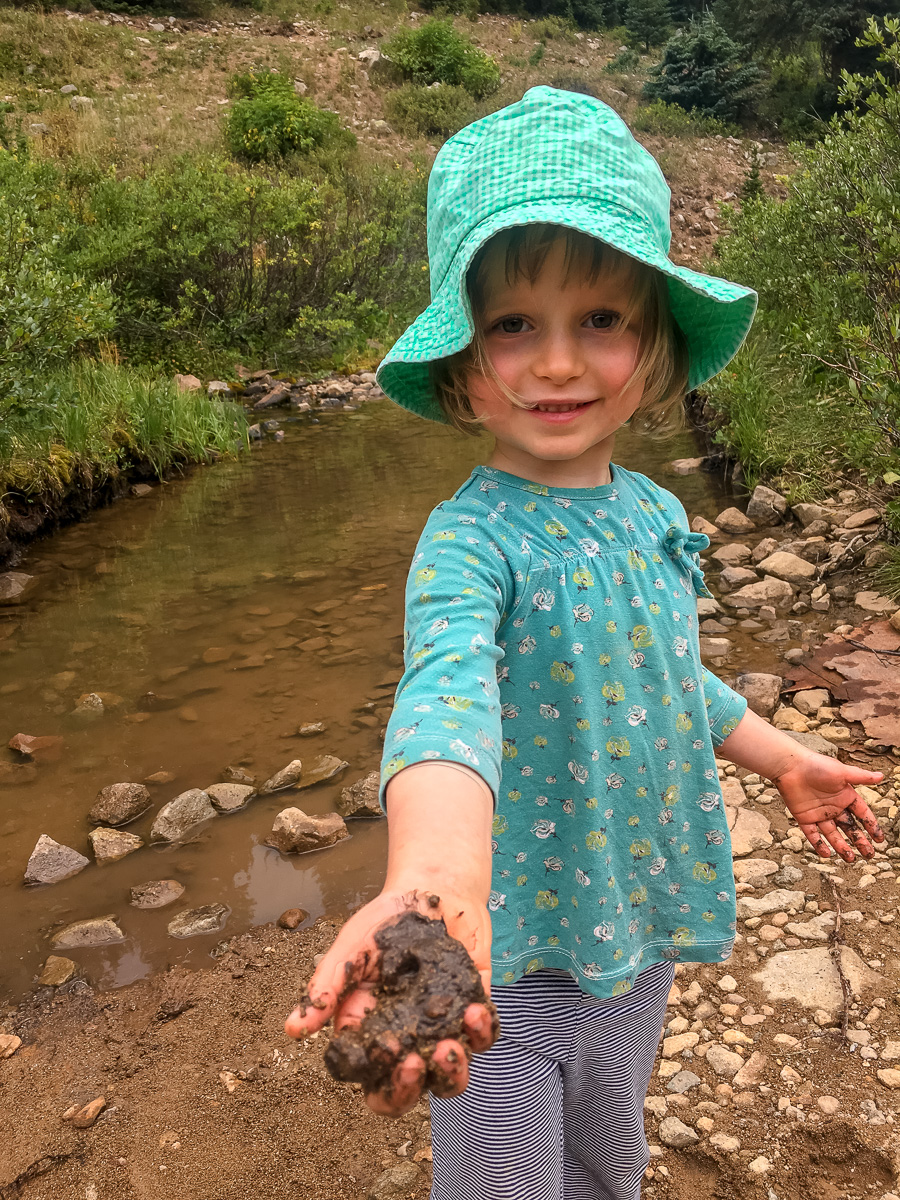 Now that Camille is four, she's a lot more independent and can sometimes keep herself occupied on our camping trips.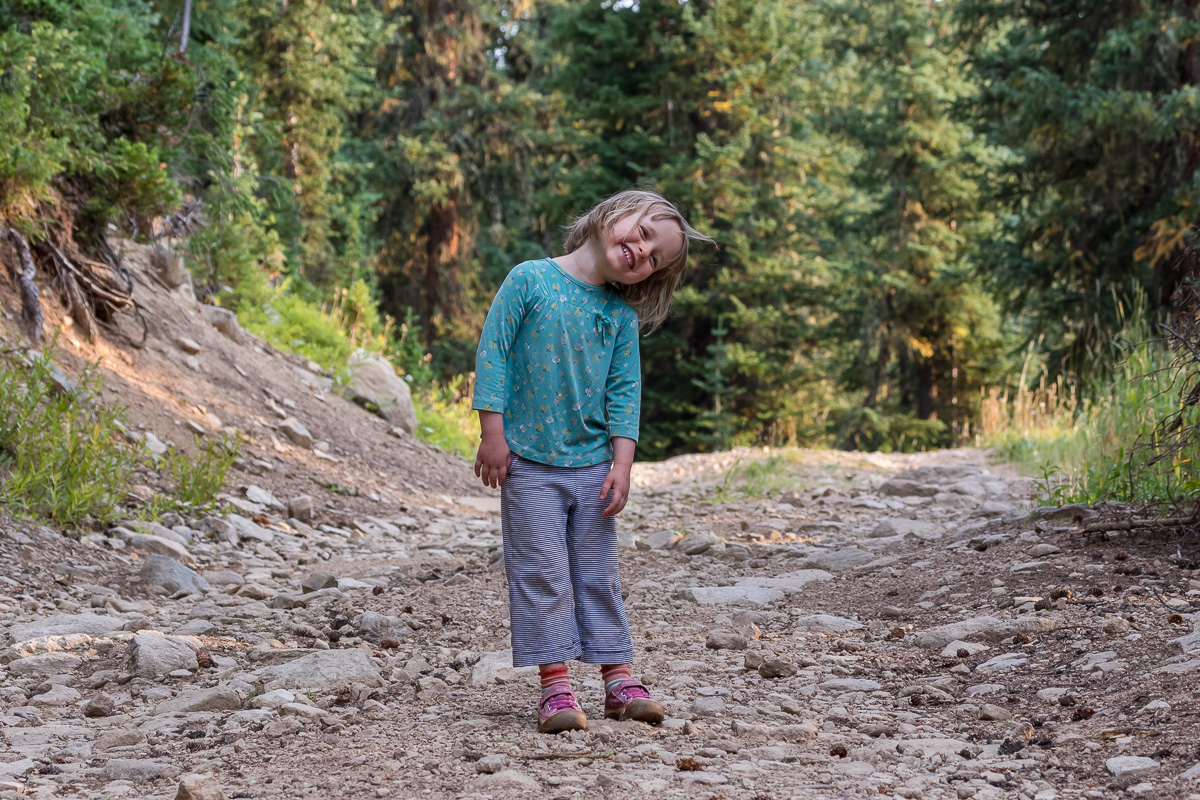 In Crested Butte, we stayed in a hotel in the Mountain Village, which was deserted in the off-season but offered a convenient launching pad for a few hours of mountain biking.
I decided to rent a proper downhill bike and also took a lesson. It was the middle of the week, so the place was empty and it wound up being one-on-one instruction.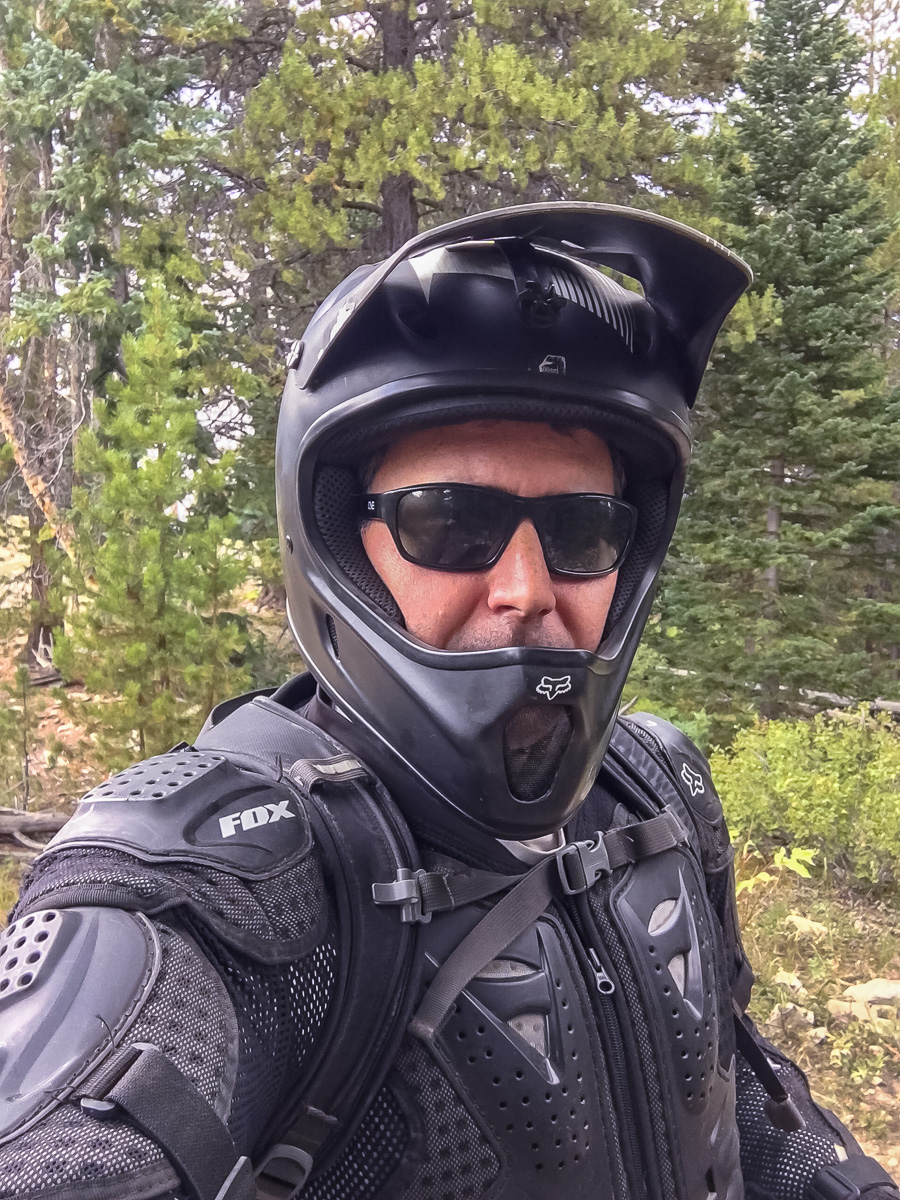 Although not quite as awesome as Winter Park's Trestle bike park, where I've done most of my downhilling, Crested Butte's Evolution bike park is still super-fun and features a wide range of trails.
After leaving our hotel in Crested Butte, we looked for another camping spot and found a gem in the Paradise Divide area. We car-camped near the top of the pass and were treated to some amazing views of the surrounding mountains.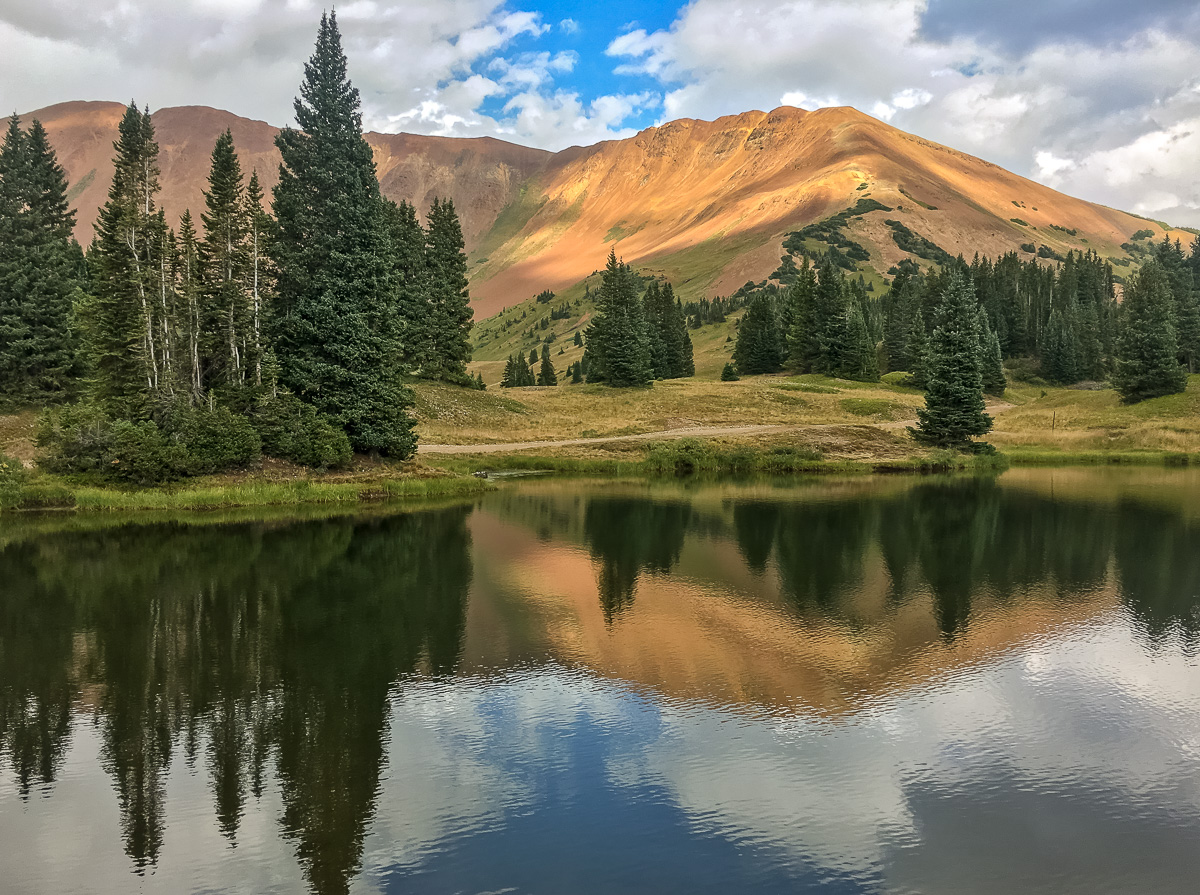 There were plenty of places to explore nearby, including lots of huge talus fields with innumerable rocks and boulders where Camille enjoyed playing.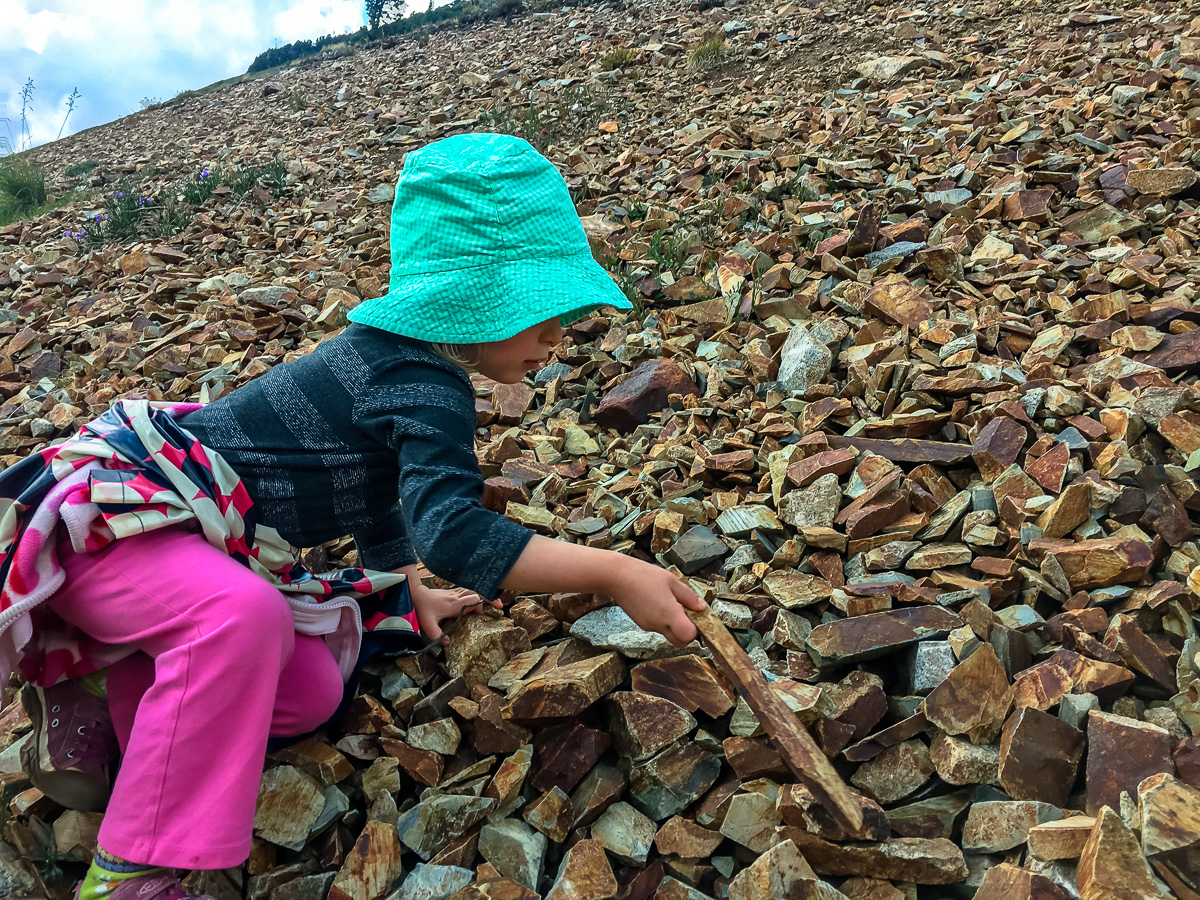 We were visiting after the peak of the wildflower season around Crested Butte, which is one of the best spots in Colorado to see the blooming in the high country. But there were still a few flowers going off near our campsite.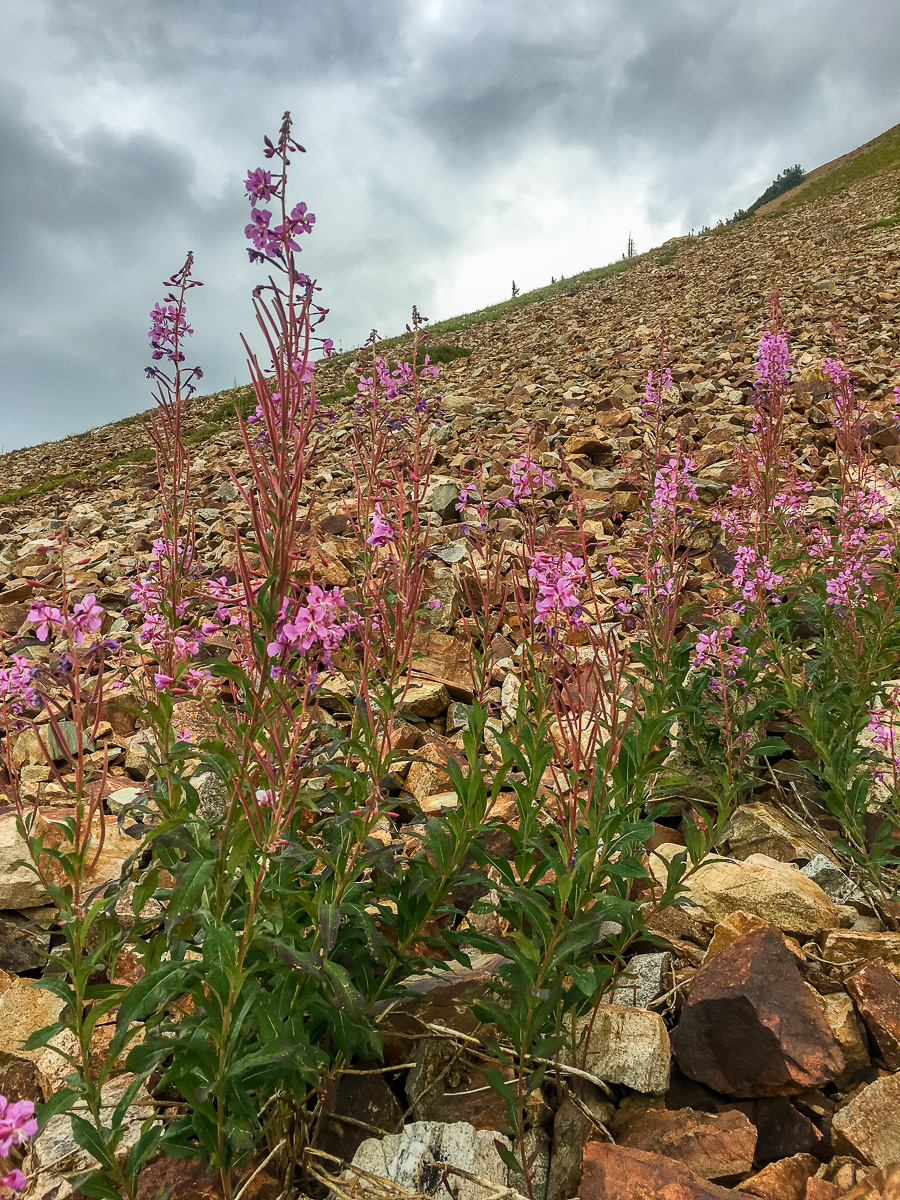 That first night we watched a fiery sunset while having dinner. The atmospherics were probably enhanced by smoke from Western wildfires.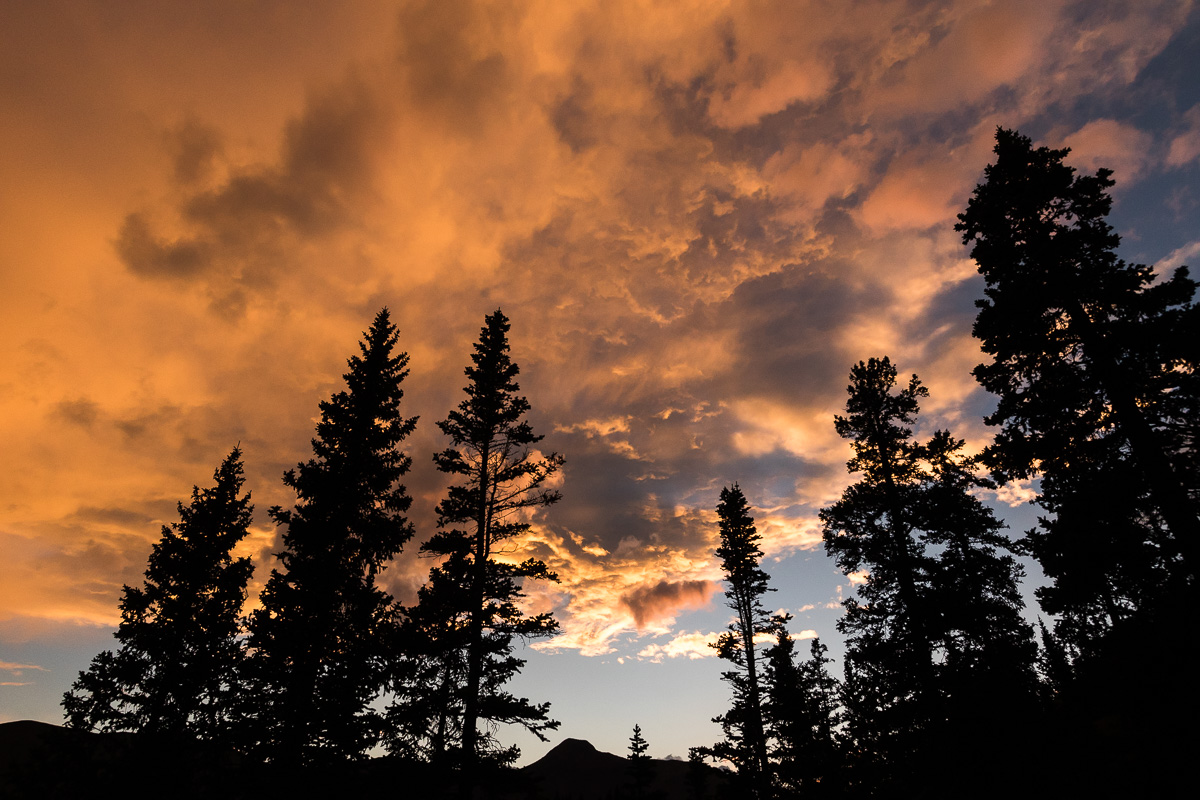 There was even a fleeting rainbow as a stray shower passed nearby and the setting sun illuminated the surrounding peaks with alpenglow.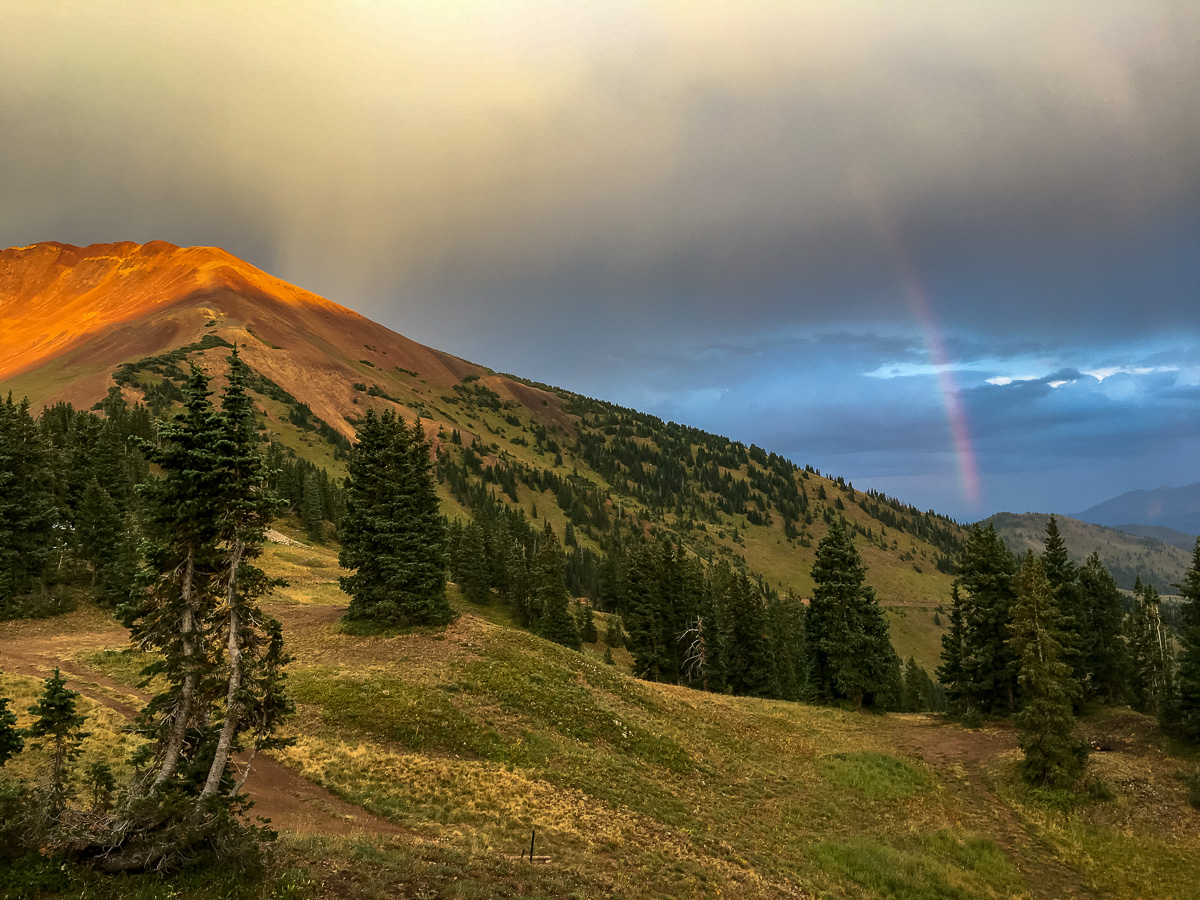 It rained overnight, but nothing too terrible so we stayed dry in the tent. In the morning, it was chilly and foggy in the valley. Not exactly an enticement to jump out of the sleeping bag. After I managed to crawl out of the warm cocoon, I was rewarded with views of the mist and fog swirling in the Slate River Valley.
The photo below shows Whetstone Mountain, a 12,527-foot peak just south of Crested Butte. Whetstone is an example of a laccolith, an intrusion of igneous rock whose uplift through the strata often creates a dome-shaped mountain (Crested Butte's namesake is another example).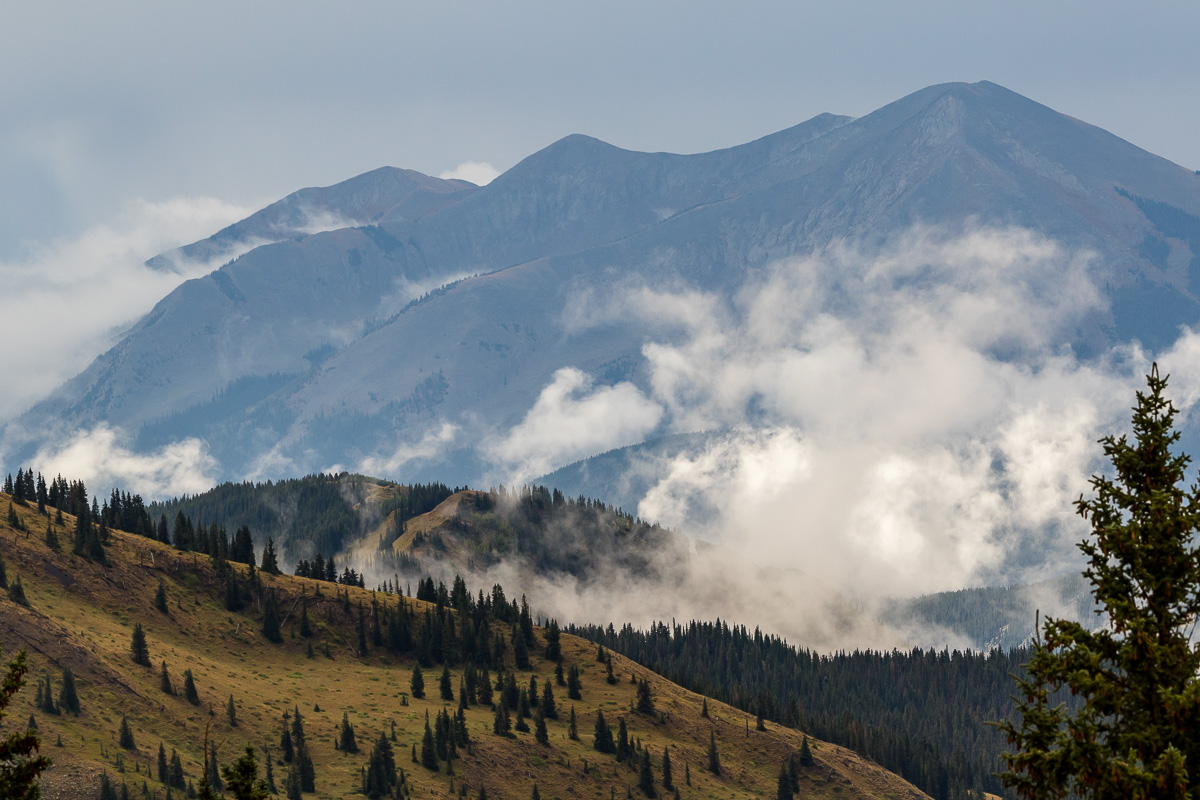 Like the San Juans, the mountains around Crested Butte are often topped with stunning red and orange summits that have inspired names such as the Ruby Range.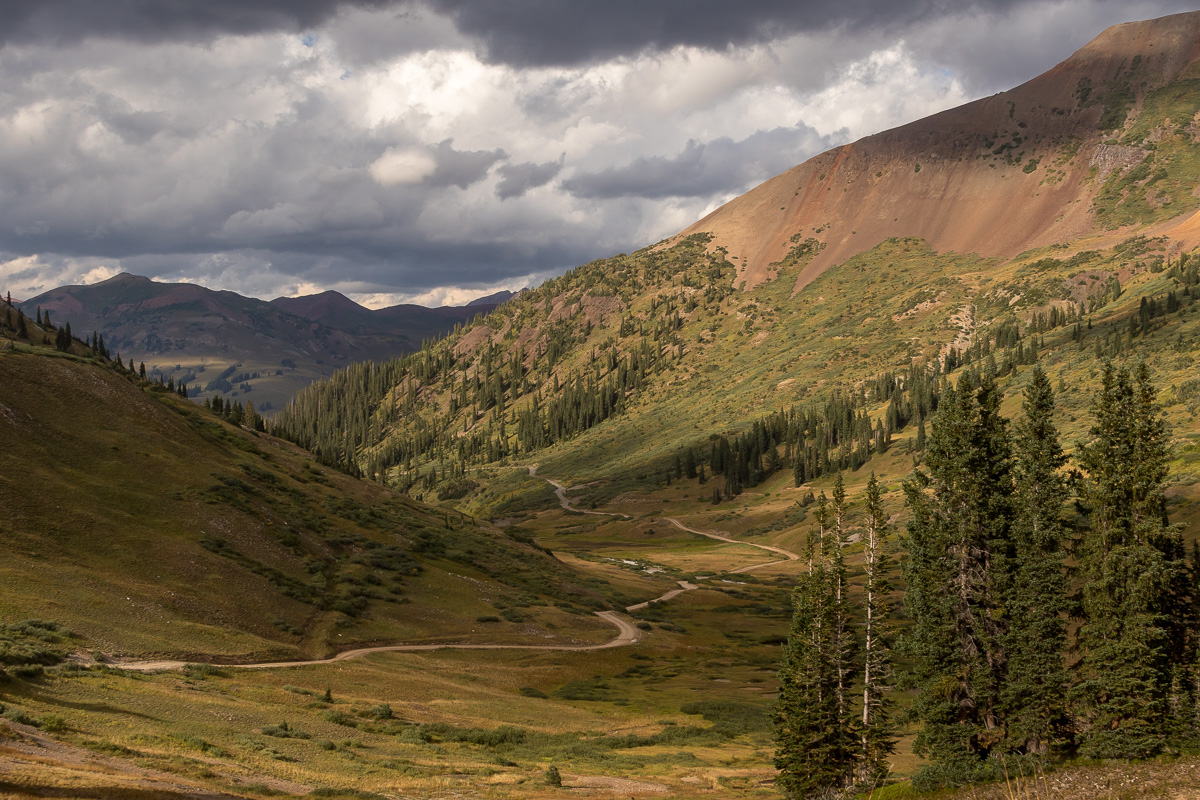 Heading back to Denver, I realized that I probably won't be skiing as much at Crested Butte since its recent acquisition by Vail Resorts puts the mountain on a different pass than the one I usually get. Here's hoping the new ownership of the ski mountain doesn't hurt Crested Butte's vibe.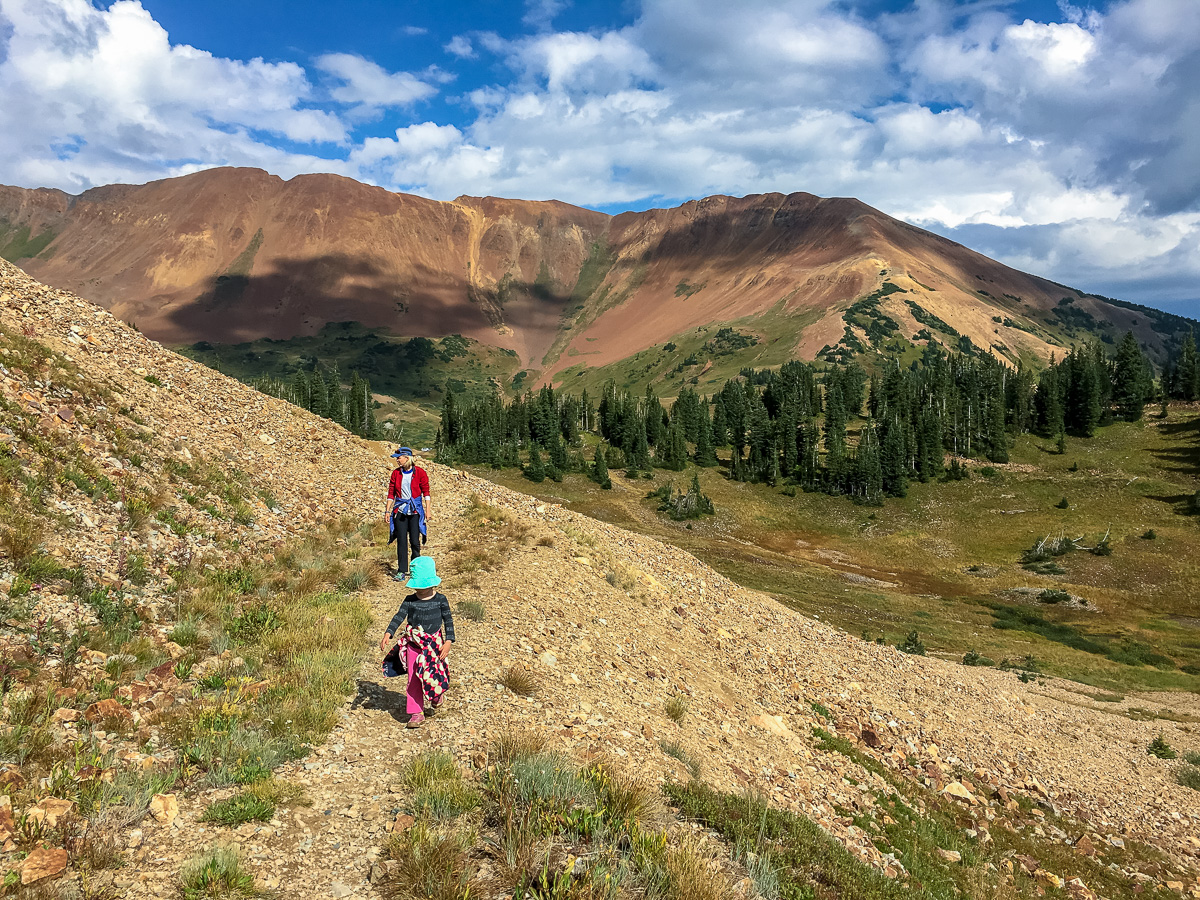 ---
Mitch Tobin is an author, multimedia journalist, and FAA-certified drone pilot based in Durango, Colorado.