For more than three years, I flew a DJI Phantom 3 and used the drone to record aerial footage in Colorado and Utah.
The Phantom 3 served me well, but I've put it out to pasture now that I have a new drone: DJI's Mavic 2 Zoom. The new drone is a leap forward in technology in an industry that continues to innovate like mad. The Mavic 2 Zoom is not only much smaller and more portable than the Phantom 3 but also easier to fly. Other upgrades include a camera that can zoom in on your subject and anti-collision technology.
Now that I've retired my first drone, I thought it an opportune time to assemble some highlights from my first few years of flying. This "demo reel," as such collections are known in the industry, features footage that I've sold on stock video marketplaces, such as Adobe Stock and Pond5.
Here's the short version of my drone demo reel:
My drone photography has focused on mountains, water/rivers, solar/wind energy, and other interesting landscapes in my home state of Colorado.
Aspen leaves changing are one of my favorite subjects to film with a drone. In fall 2018, I photographed the foliage in the San Isabel National Forest near Salida (see this post for the footage). The still image below is from Guanella Pass near Georgetown in fall 2017.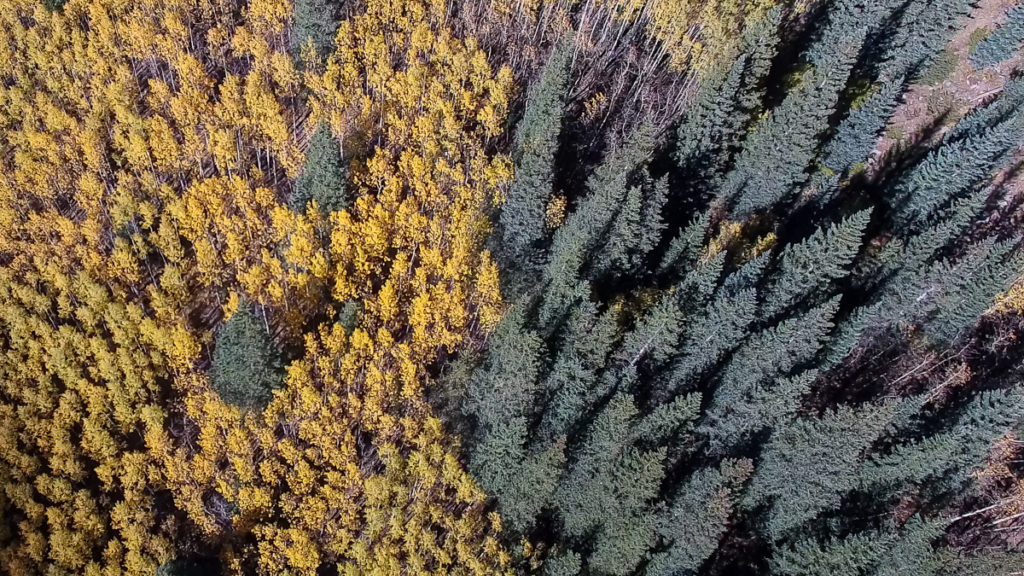 Evergreen forests are also fun to fly over. Looking down upon huge trees is definitely an unusual vantage point. The image below is from the Gunnison National Forest in Central Colorado (see this post for the footage).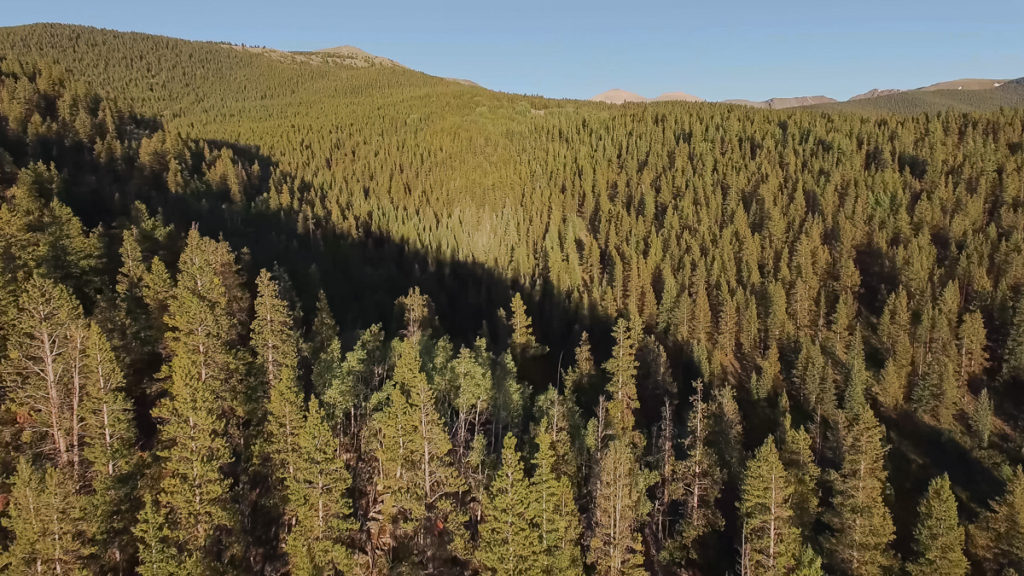 With an eye toward the stock video market, I paid a visit last year to a massive solar installation in Colorado's San Luis Valley. This solar farm features panels that track the sun throughout the day and the dramatic backdrop of the Sangre de Cristo Mountains.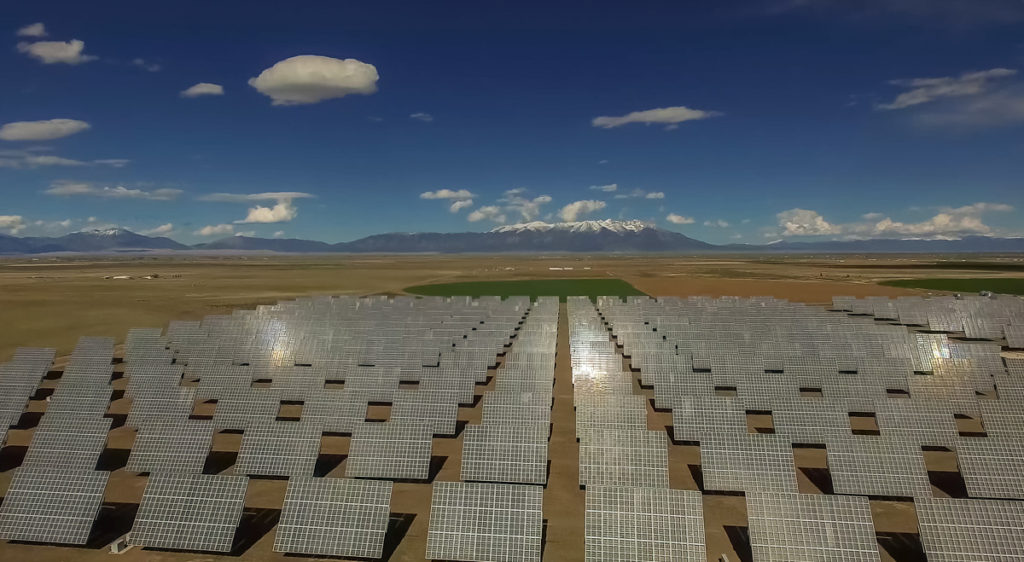 I also took a day trip southeast of Denver to one of the many wind farms that have sprouted on the High Plains of Eastern Colorado. For reference, my drone was nearly 400 feet above the ground in the shot below.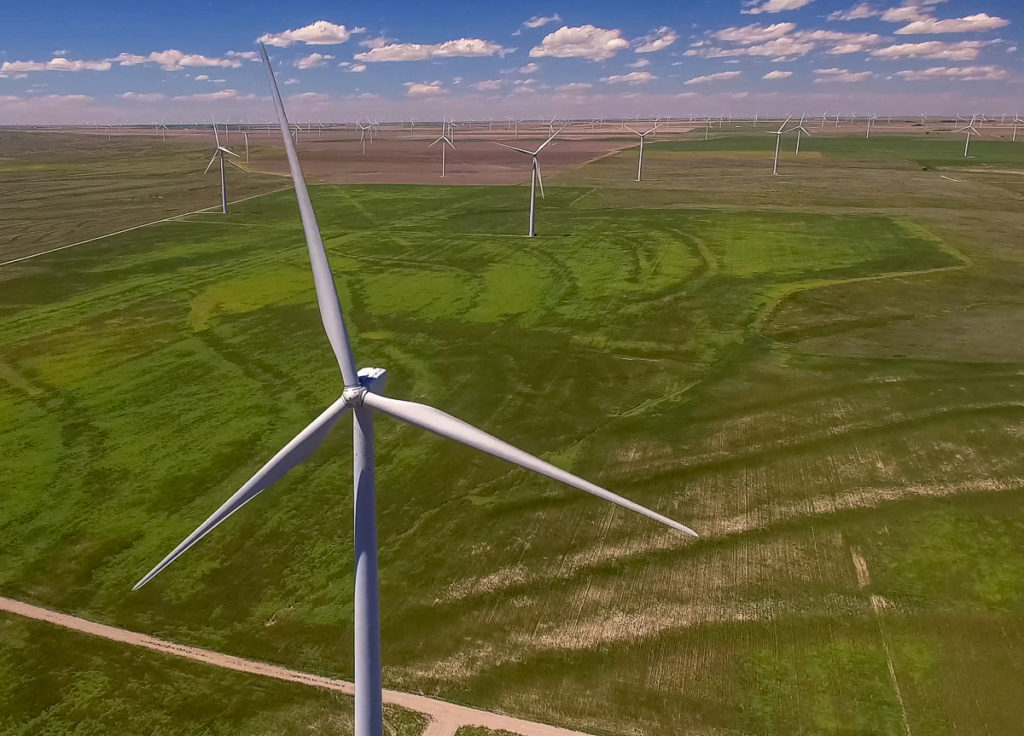 In 2018, I was fortunate to find some beautiful spots for flying during my road trip to Southeast Utah. The colorful rocks, stark geology, vivid displays of erosion, and typically benign weather make that corner of the American West an amazing place for flying.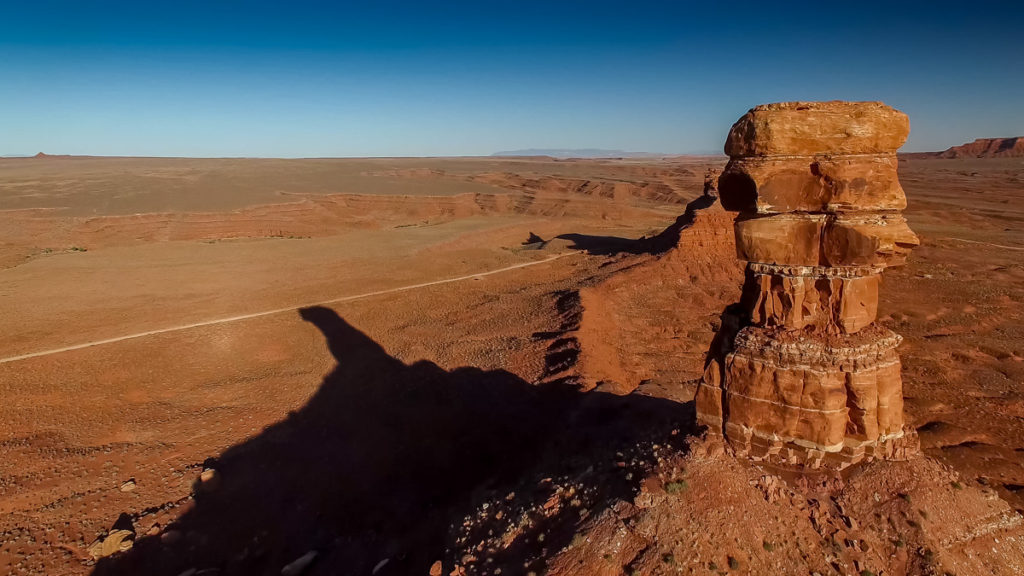 In addition to filming buttes, mesa, canyons, and desert scenery, I was also able to fly along the Colorado River near Moab.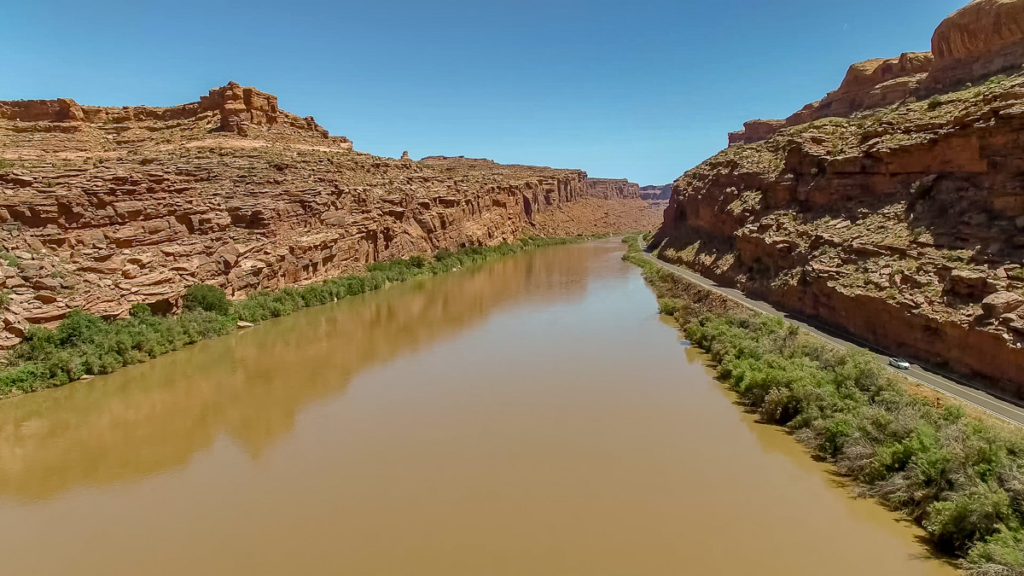 The Phantom 3 captured all of the images on this page and all of the footage in my drone demo reel. Overall, it was a reliable and proficient tool for aerial imagery. I still plan to use it as a trainer and backup aircraft.
But the Phantom 3 did have a few drawbacks. It was nearly as loud as a lawn mower and the batteries didn't last long, especially in cold weather. Its bulkiness demanded a backpack unto itself, so it was difficult to film locations that required a big hike. And the whirring of the propeller blades would sometimes show up in the footage if the drone was tilting forward to achieve speed or fight a headwind.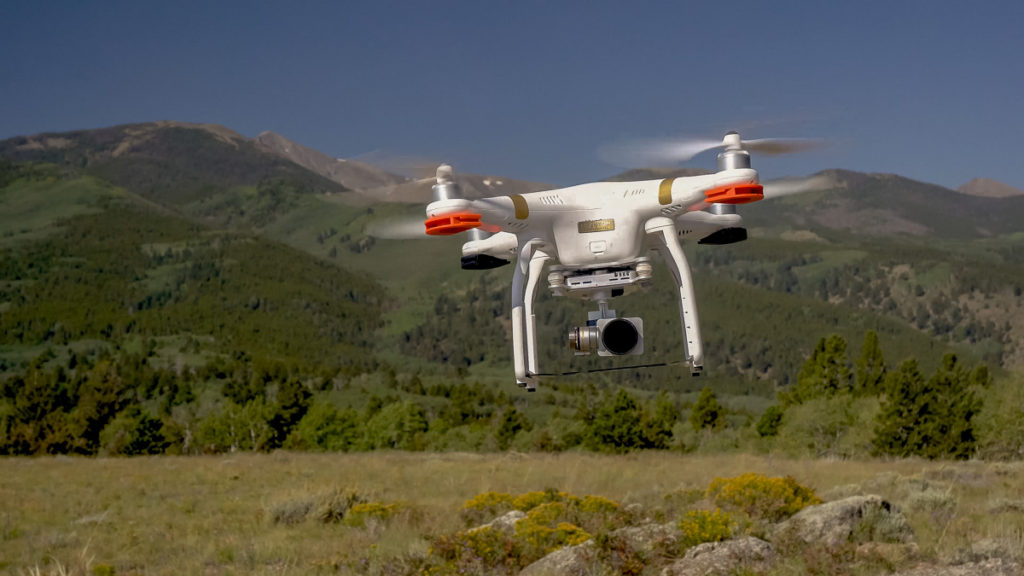 Based on some early test flights, the Mavic 2 Zoom solves all of those problems, so I'm excited to embark on a new chapter in aerial photography.
If you'd like to check out even more footage, here's a longer version of my drone demo reel:
---
Mitch Tobin is an author, multimedia journalist, and FAA-certified drone pilot based in Durango, Colorado.