I tested out my new 360-degree camera while snowboarding/skiing the other day and it forced me to think of video in a whole new way.
Smaller than a fist, the Rylo 360 camera packs in some amazing technology and is among a new breed of action cameras.
Here are some highlights from a recent powder day at Loveland Ski Area.
The Rylo has super-wide-angle lenses on both the front and the back, so it's able to film in all directions. While editing the footage, you can pick the best angle and even move the vantage point throughout the shot to follow objects or reveal fresh views.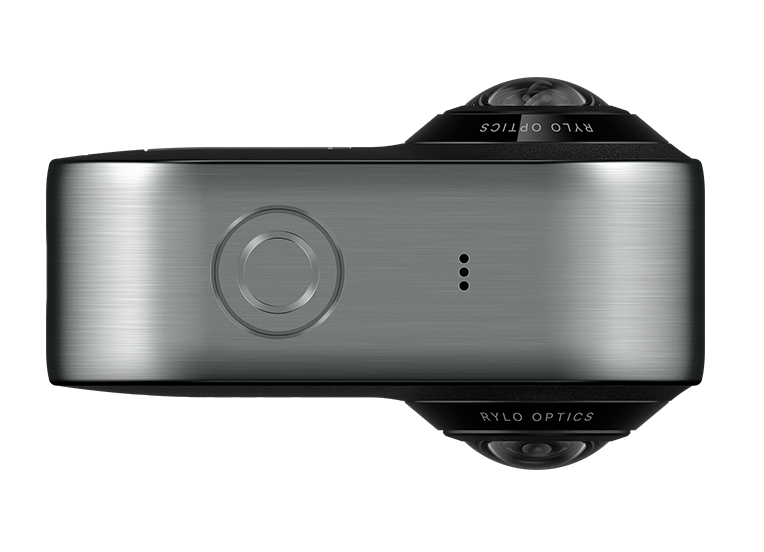 Like the GoPro, the Rylo is meant to be used during sports, so its accompanying app includes automatic stabilization technology. This not only smooths out the shakes but also levels the horizon.
Until now, a lot of footage I've shot with an older GoPro on mogul runs and mountain bike trails has been unusable because of the jitters. Technology to the rescue!
The 360-degree coverage also allows you to easily go from landscape to portrait to square orientations while editing in the accompanying app. Below is a different version of my test footage in portrait mode.
Traditionally, anything other than landscape orientation for video has been considered amateurish. Sure enough, video in portrait mode works poorly on a television screen. But with video now routinely consumed on phones and through social media platforms that favor portrait or square images, it's a whole new world.
One of Rylo's fun features is the "tiny planet." In the app, you just pinch on the screen and your video is converted into a highly warped, 360-degree view.
While skiing or snowboarding, the standard tiny planet view makes it look like you're riding on top of a giant snowball!
There's also an "inverted" version of the tiny planet in which you appear to be skiing or snowboarding inside a washing machine (or maybe the full-pipe?)
The 360 video world has been exploding and there are lots of options out there. I was also considering the more expensive GoPro Fusion, but a Black Friday sale tipped the balance toward the Rylo.
I'm excited to use the Rylo for skiing, snowboarding, bicycling, hiking, and other outdoor recreation, but I'm also envisioning how to employ it on some work-related video projects.
Up next for me is exploring the Rylo's ability to create immersive, virtual reality photos and videos in which viewers can survey the scene and choose their own perspective.
---
Mitch Tobin is an author, multimedia journalist, and FAA-certified drone pilot based in Durango, Colorado.