I can't say boredom is a problem for me when it comes to skiing and snowboarding. What's great about these sports is that every run is different, snow conditions change by the hour, and I can spend a couple days at a large resort without coming close to covering all the terrain.
Burnout is a bigger issue for me with bicycling, but variety is the spice of life, so during a February visit to Steamboat, I tried NASTAR racing for the first time and also skied at night.
NASTAR (NAtional STAndard Race) is described as "the largest public grassroots ski race program in the world" and is available at 115 resorts. You pay a small fee ($12 for unlimited runs at Steamboat) and then get to pretend you're in the Olympics. Below are some of my video highlights.
Steamboat NASTAR from Mitch Tobin on Vimeo.
The Steamboat NASTAR course is on a mellow, smooth run, but it was surprisingly tough to negotiate the turns. You really have to anticipate the gates, and it was easy to see how one false move can doom your time in a sport measured by the hundredths of seconds. You're assigned a number and handicap, based on your age, and your results are available online.
I'd be excited to do this more next season, not only because I'm a competitive person, but also because it's great for honing your technique.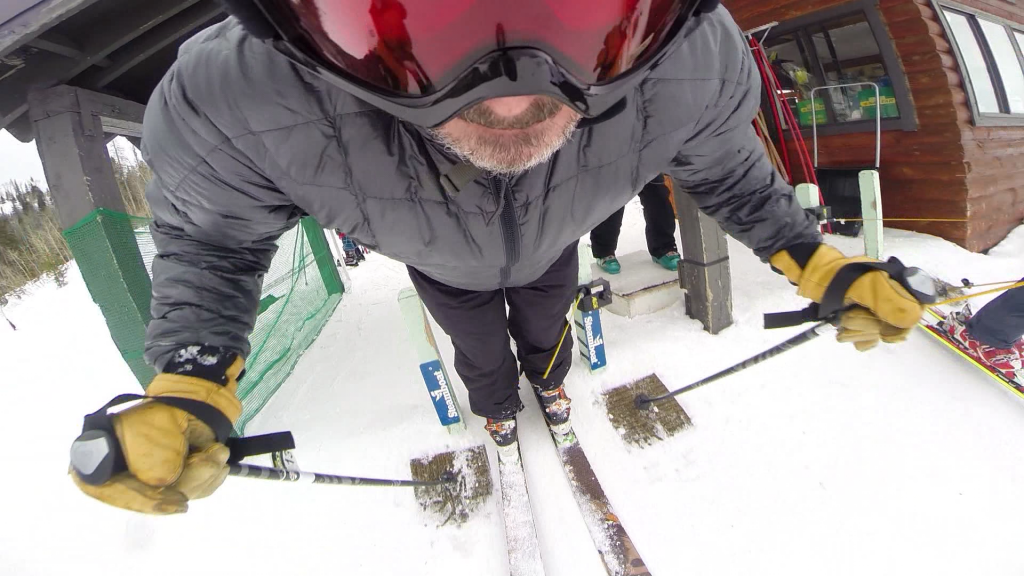 Night skiing was another fun diversion. I'd done it once before at Squaw Valley, but that was seven years ago. At Steamboat, they've recently installed a low-glare lighting system that uses about 30 percent as much energy as the metal halide bulbs that most resorts use.
There were only a handful of runs open at night, but it was still a thrill to fly down the slopes with dark skies above. Although they groom the runs before re-opening for the night session, it got pretty icy as soon as the sun went down. Great practice for edging.
Below is a video diary of my experience. Before the lifts opened, I took a spin on the gondola so I could film the sunset, and looking back on the season, that was definitely a highlight.
Night skiing at Steamboat from Mitch Tobin on Vimeo.
After it got dark, It was actually a little creepy to be on a chair lift alone, passing through a dense forest. Seemed like grist for a Jon Krakauer story about a snowboarder spending the night in sub-zero temperatures, trapped in a tree well.
I enjoyed night skiing, but the few resorts that offer it only make a small fraction of their terrain available, so I'd imagine it would get old quickly if you were doing it repeatedly on the same mountain. Still, I'd love to ski at night while it was dumping, and the chance to be on the mountain when the sun went down and the stars came out was worth the price of admission.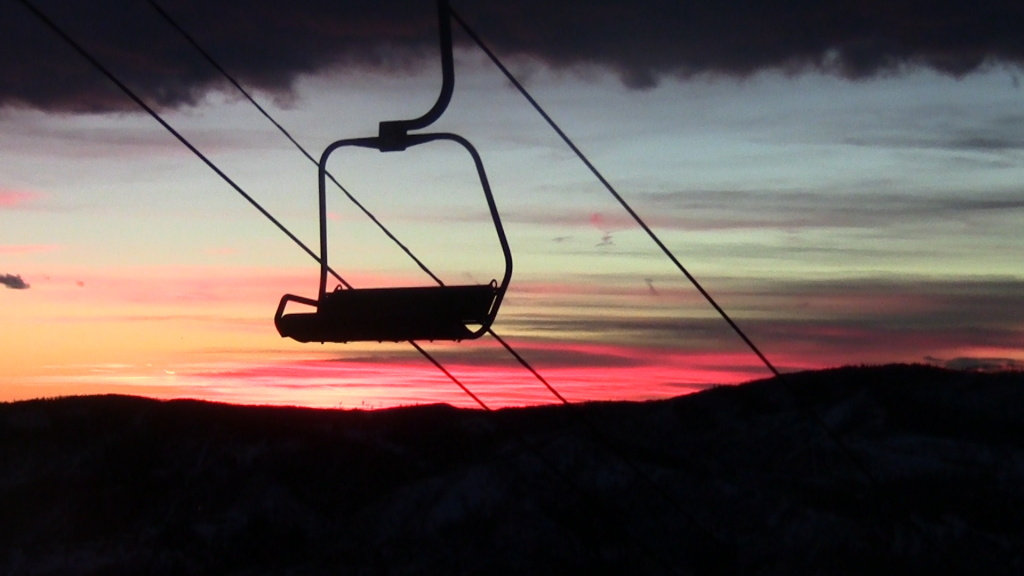 ---
Mitch Tobin is an author, multimedia journalist, and FAA-certified drone pilot based in Durango, Colorado.