We did a quick car camping trip to the Gunnison National Forest and were fortunate to enjoy some beautiful weather with clear skies.
After a dry winter, Colorado has been suffering some bad wildfires this summer. We've seen and smelled the smoke in Denver, and we passed by one of the offenders, the Weston Pass Fire, while driving on U.S. 285 on our way to go camping.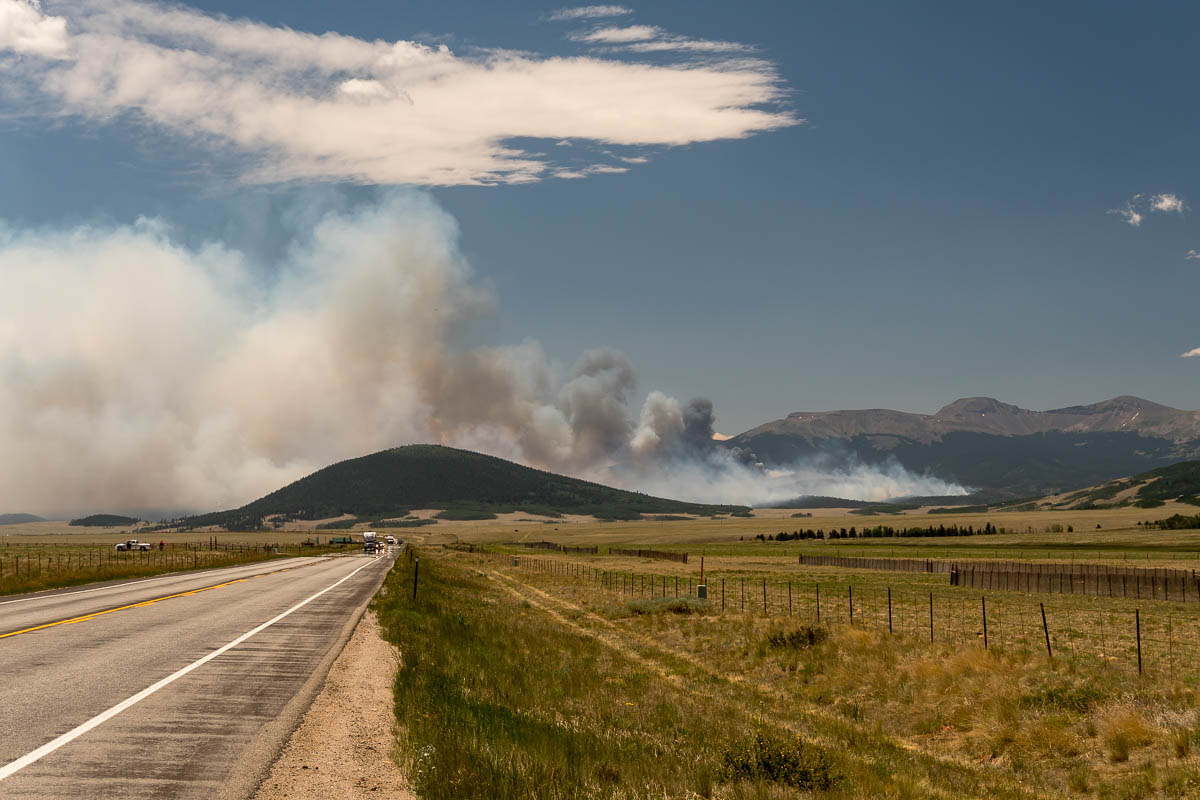 I was bummed to see the fire burning because we'd camped in that very spot the summer before. It was a pretty place and close to home, though on our trip last year we endured an epic, monsoonal downpour. That rain would've been helpful now.
On our first day, we explored some dirt roads near Pitkin and eventually found a decent spot near the hamlet of Whitepine. We'd gotten a late start departing Denver and had a leisurely lunch in Buena Vista at our go-to place, House Rock Kitchen, so by the time we arrived at our campsite, there wasn't much light left in the day and we all crashed after dinner.
The next morning, Camille convinced us that a series of fallen logs was an incredible playground and we had a surprising amount of fun walking on the downed timber. Nothing like a 4-year-old to give you a new perspective on the seemingly mundane.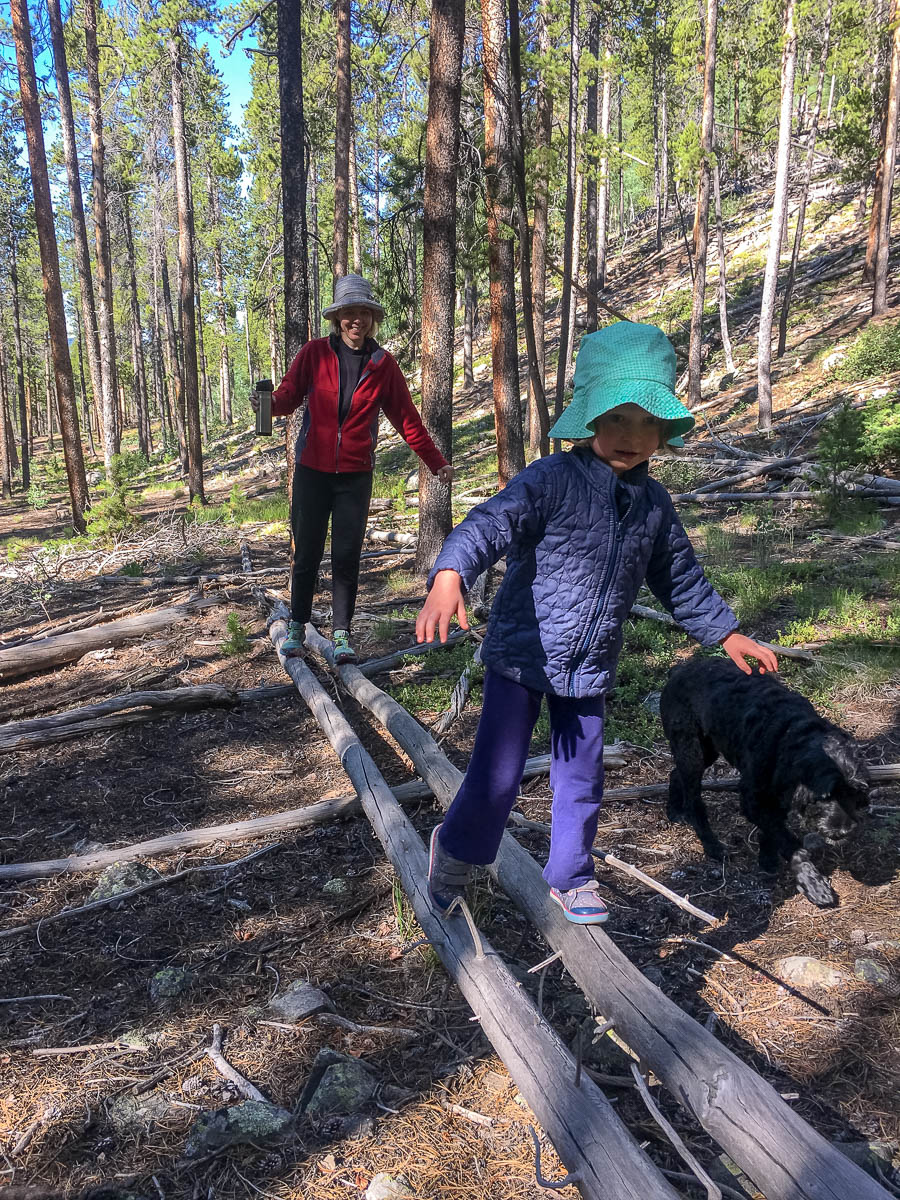 After walking on the wood, we set off east in the direction of Gunnison and Crested Butte, eventually settling on a camping site in Taylor Park.
Ginette and Camille took advantage of the wide open spaces to play some baseball, Colorado Rockies style, with Phoebe playing the part of dedicated fan.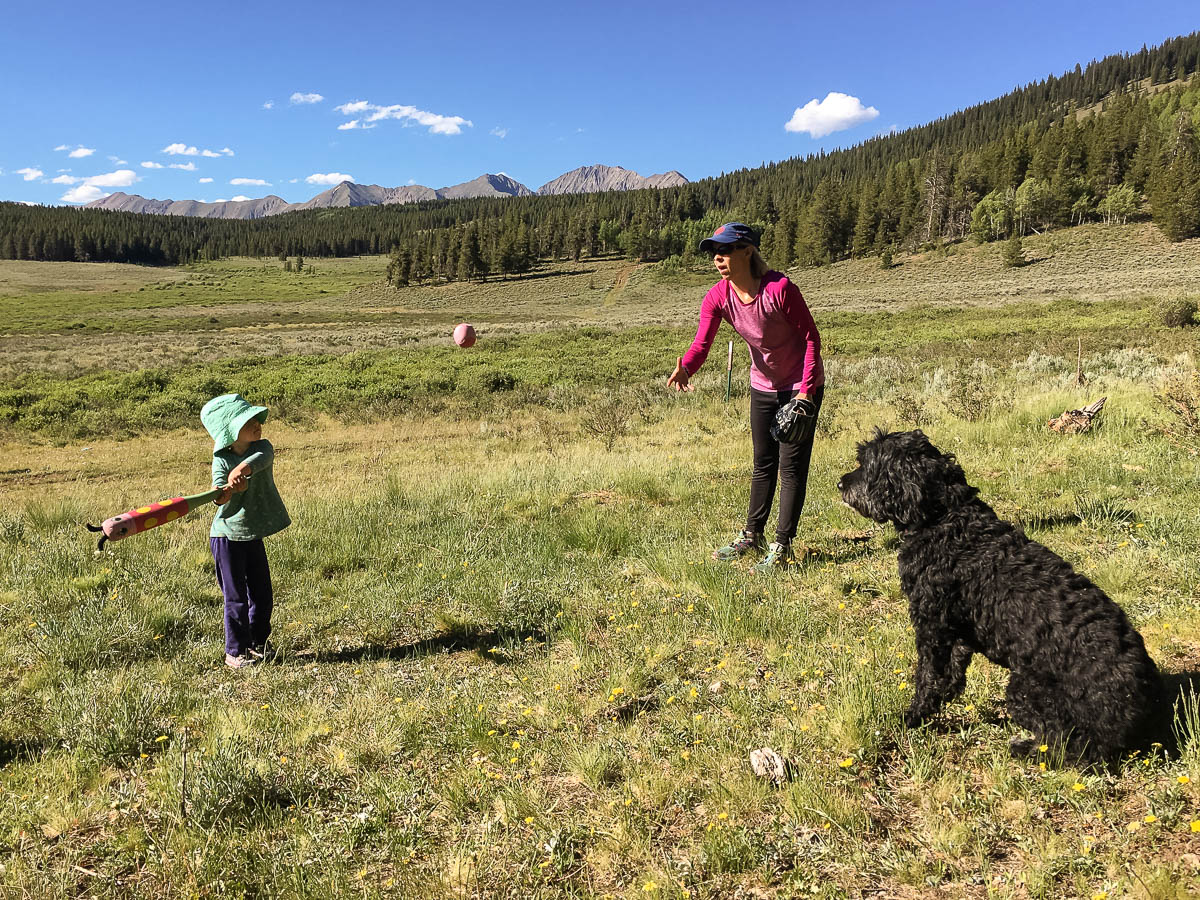 The camping spot was at the edge of a broad, marshy valley that offered some solid views of the surrounding peaks. The shot below shows the north end of the Sawatch Range at sunset, with a little alpenglow to make things interesting.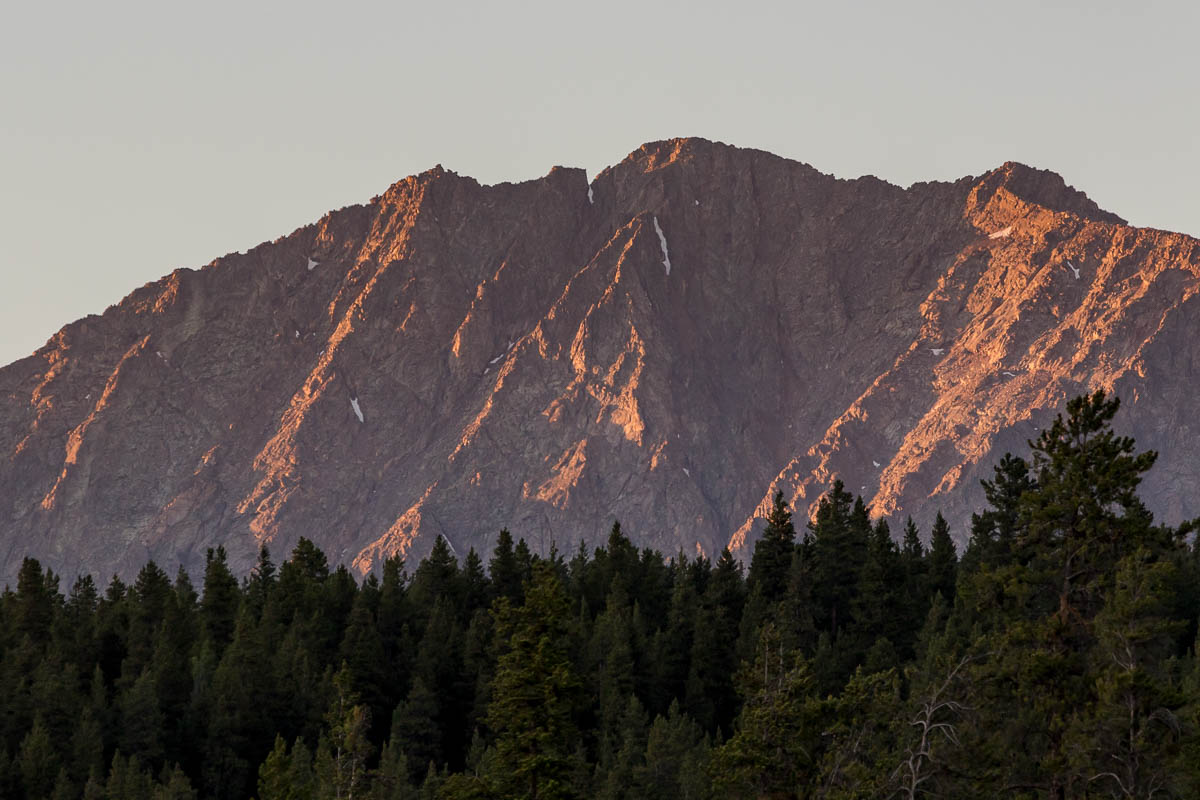 At night, after Ginette, Camille, and Phoebe went to bed, I set up the tripod with hopes of capturing some astrophotography.
It turned out to be a great night, with the skies crystal clear due to the dry weather and the high altitude of nearly 10,000 feet. Thankfully, we were upwind and away from the Weston Pass Fire and other blazes in the state.
Below is a shot of the Milky Way, which has at least 100,000,000,000 stars and is one of at least 100,000,000,000 galaxies.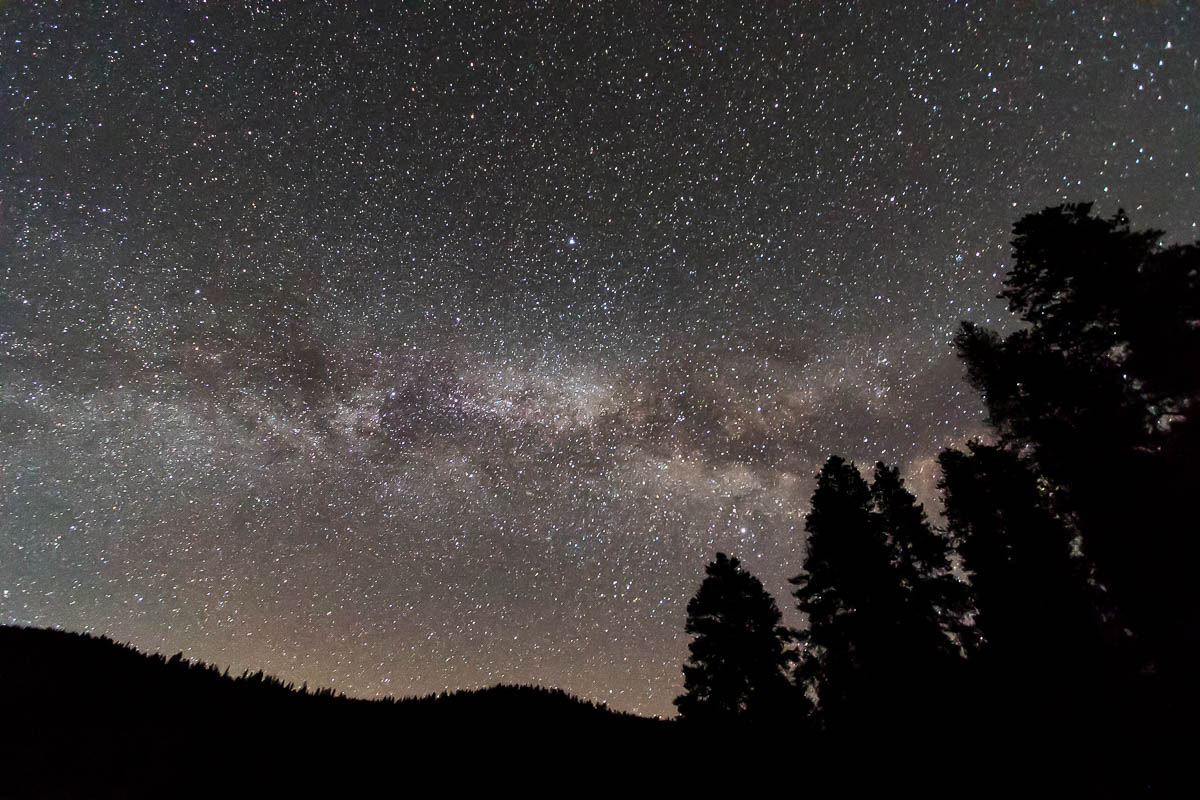 Alas, the viewing window this night was pretty narrow because a big moon started rising at around 11 p.m. That was just as well since I wasn't in the mood for staying up all night.
Falling asleep in the tent, with my wife, daughter, and dog already in slumberland, I could hear a weird, high-pitched sound across the valley. Coyote? Elk? I couldn't be sure, but it was a quizzical end to a great day immersed in nature.
With no clouds to trap the warmth of the day, it was a cold night! The water in Phoebe's bowl froze, and both Ginette and I found it hard to stay warm in our heavy-duty sleeping bags. Camille didn't seem to mind one bit.
As we ate breakfast, the nearly full moon was setting and I was able to grab a few images before we took off for Denver. It was a little hazy, probably due to the many wildfires in the region, but still a cool opportunity to zoom in on another celestial object before heading home.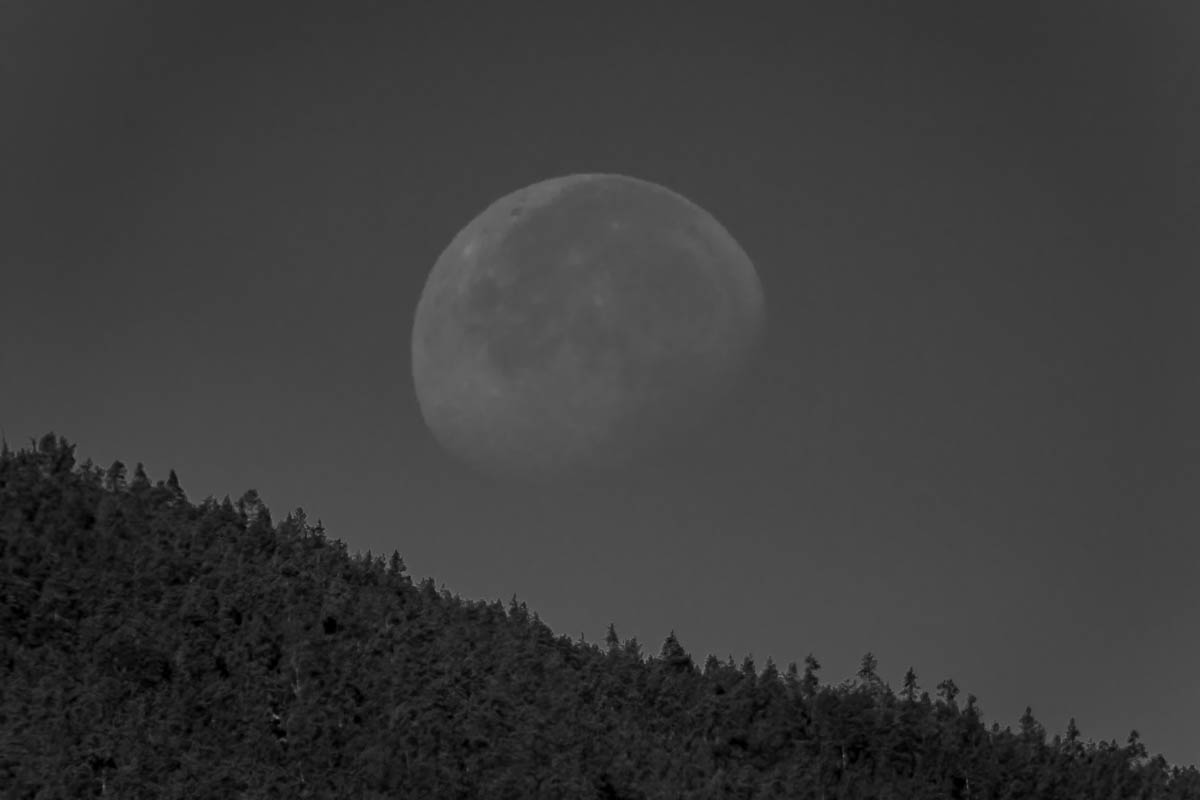 ---
Mitch Tobin is an author, multimedia journalist, and FAA-certified drone pilot based in Durango, Colorado.