Our first backpacking trip with Camille was a success.
We've been car camping a bunch of times with our 4-year-old daughter, but this was the first time we set off into the wild with only what we could shoulder.
Our dog, Phoebe, also came along. We made sure she carried some of her own gear.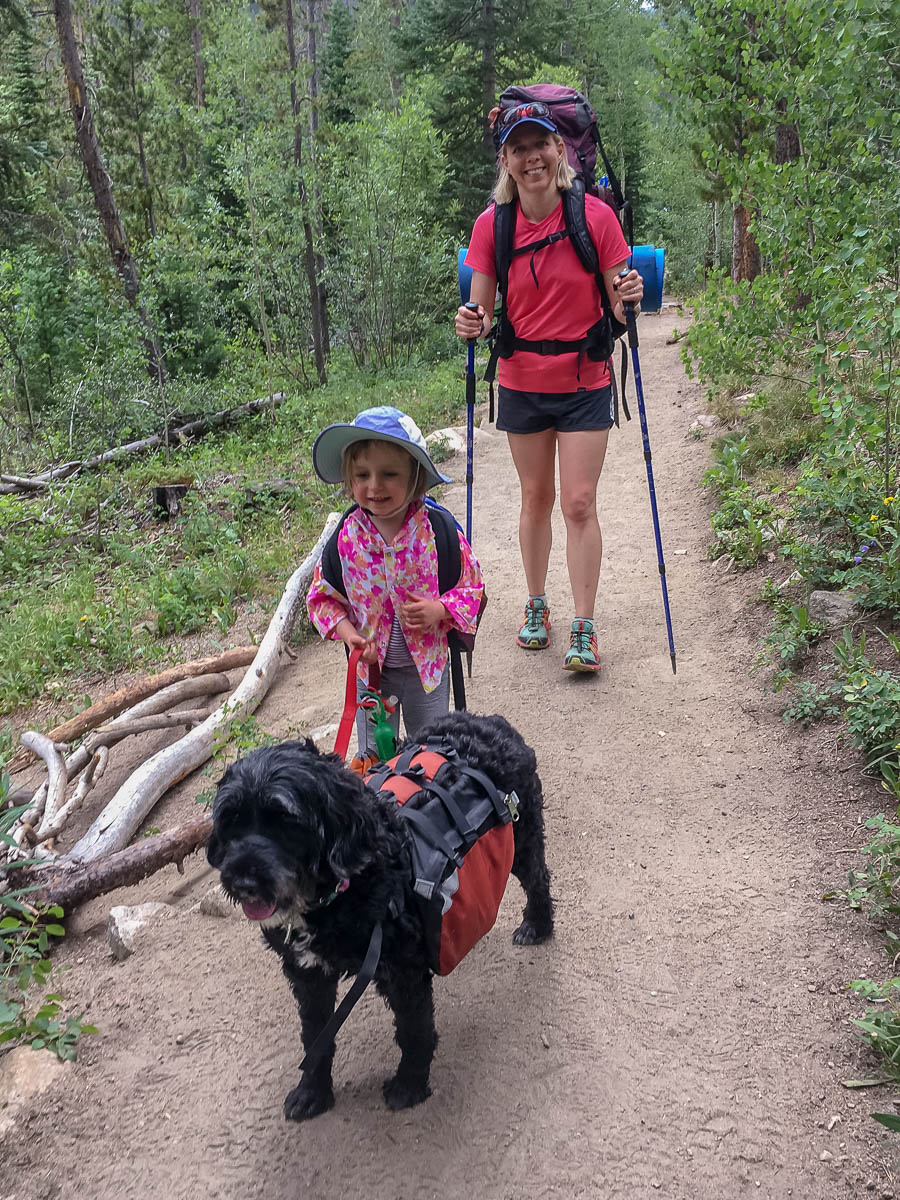 I approached the trip with some trepidation, not knowing how Camille would do on the hike. It wound up taking us nearly two hours to cover the 1.5 miles between our car and our campsite. At times, it was slow and frustrating. But Camille seemed to really enjoy the hike, and you could tell she was excited to be on a new type of adventure.
We chose a trail close to home along the I-70 corridor, just an hour from Denver. Both Ginette and I had hiked it a few times and we'd noticed a few camping sites close to the trailhead. So it seemed like as good a place as any to try backpacking with Camille.
This was our first backpacking trip since Camille's birth in 2014, so I felt a little rusty while packing and preparing. We hadn't, for example, used our water filter in years, relying instead on the convenience of a water jug while car camping.
Since our party had three people and one dog, I opted to pack our bigger—and heavier—three-season tent. But because we'd be on the trail for less than 24 hours, there wasn't much else that we needed to bring along.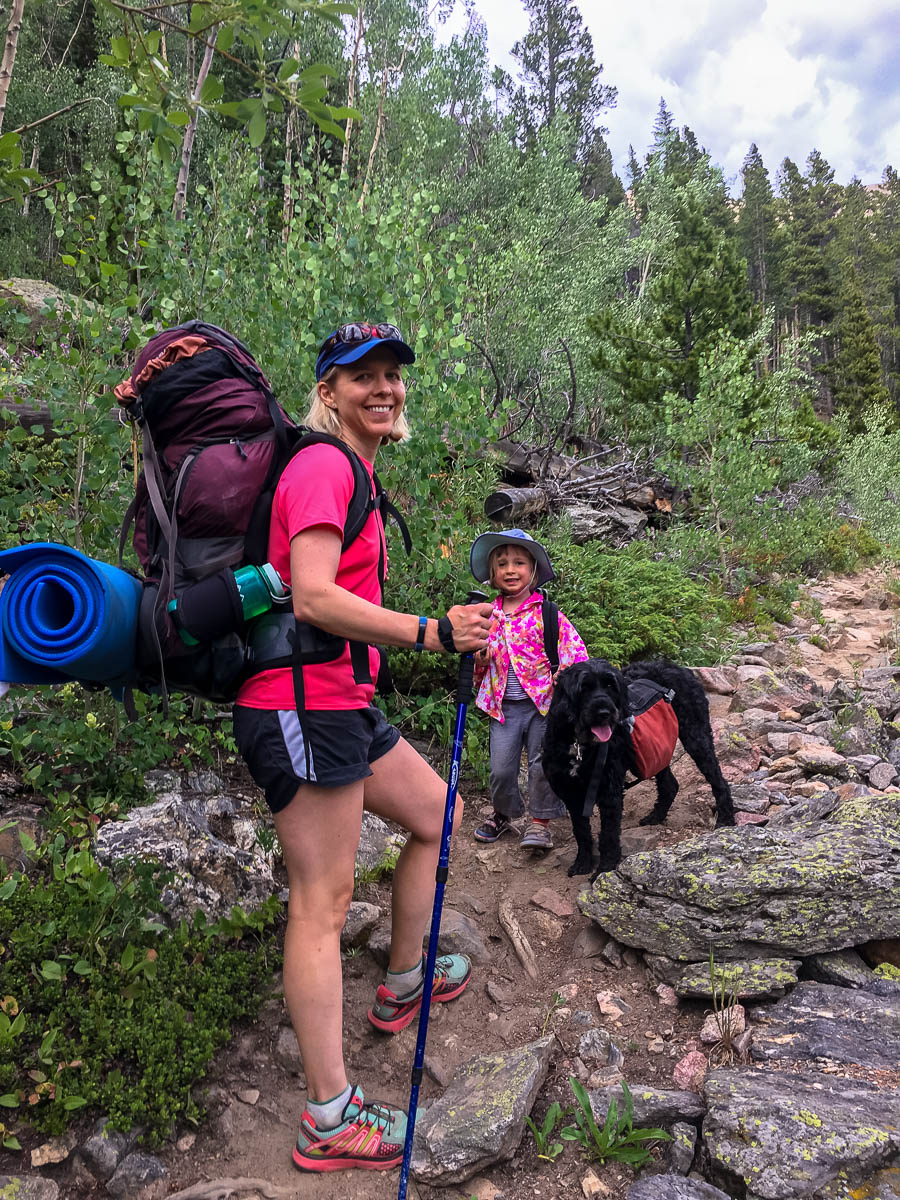 We tried to keep it simple. Instead of hauling in the cook kit, stove, and gas, we relied on some cold (but tasty) sandwiches for dinner and pastries for breakfast.
The weight saved from ditching the cooking stuff meant there was plenty of room and capacity for a few cans of beer! Once we reached the campsite, I used a stream as a natural refrigerator to cool off the brews.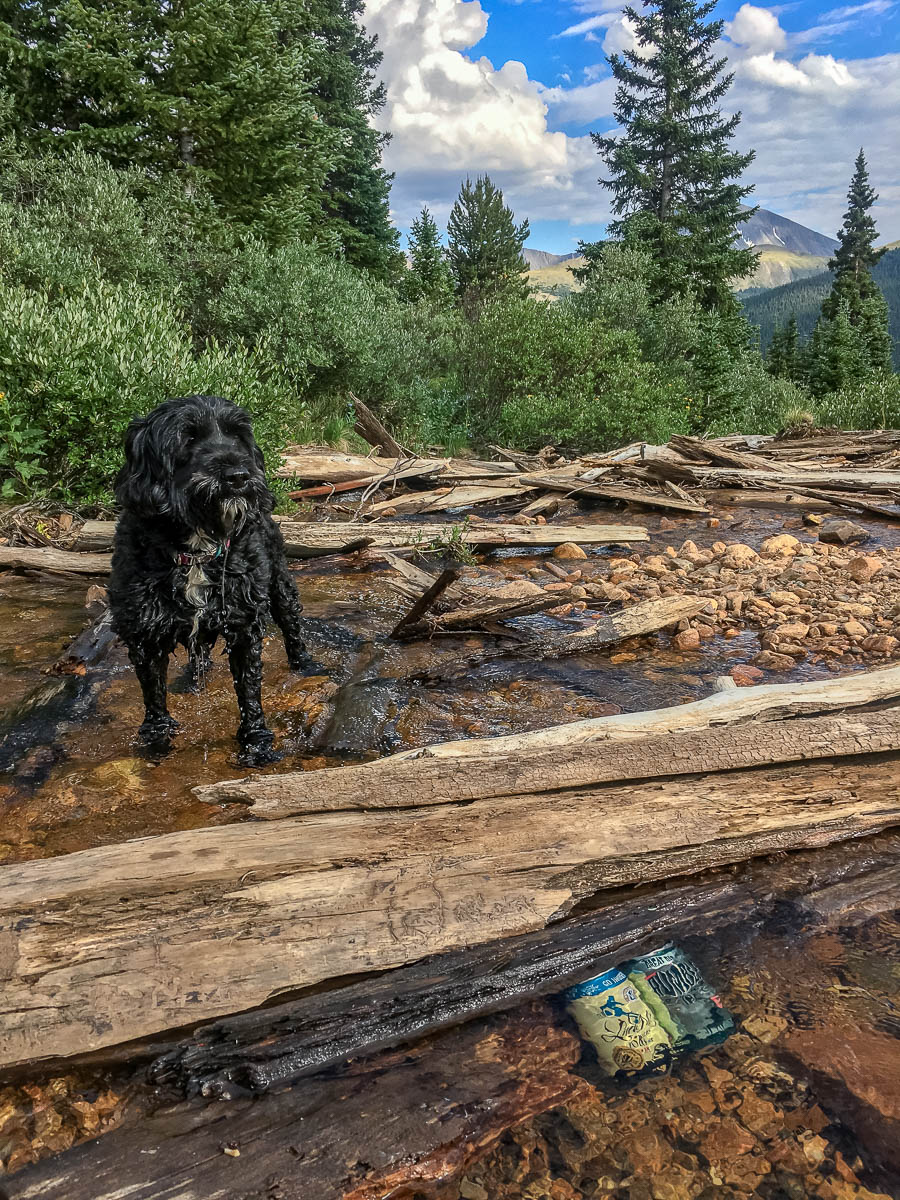 Just before sunset, we did some quick family portraits in the golden light. In the photo below, the mountains in the background are Torreys Peak (left), a well-trod 14er, and Mount Sniktau (right), a 13er that's easy to access from Loveland Pass. I've hiked both peaks and told Camille that we'd climb them together some day. Maybe Ginette can even come along!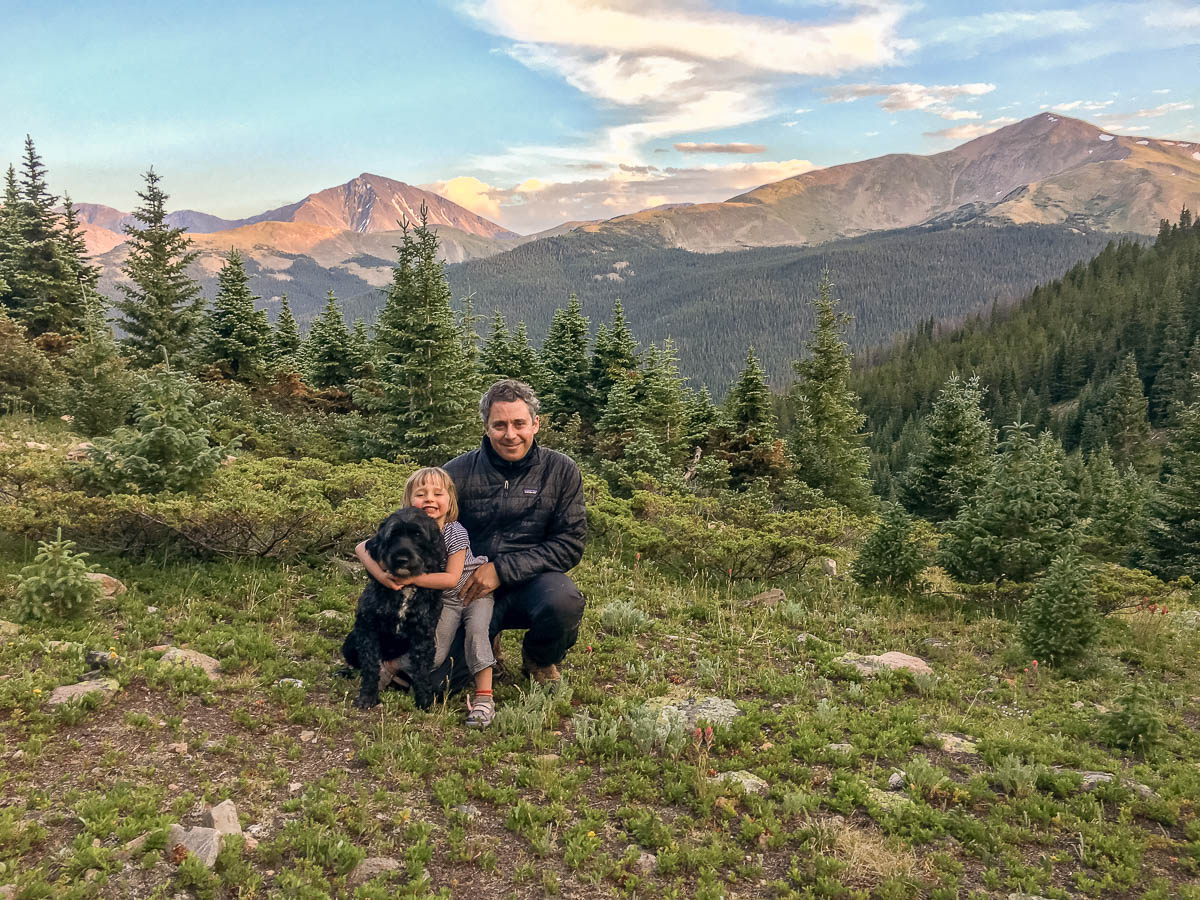 We were camping at around 11,000 feet, so we had to prepare for the possibility of temperatures around freezing, even on a July day when we were sweating in shorts while hiking up the steep path. But the night wound up being very cloudy, so the radiational cooling was minimal and I didn't even need to zip up my sleeping bag the whole way.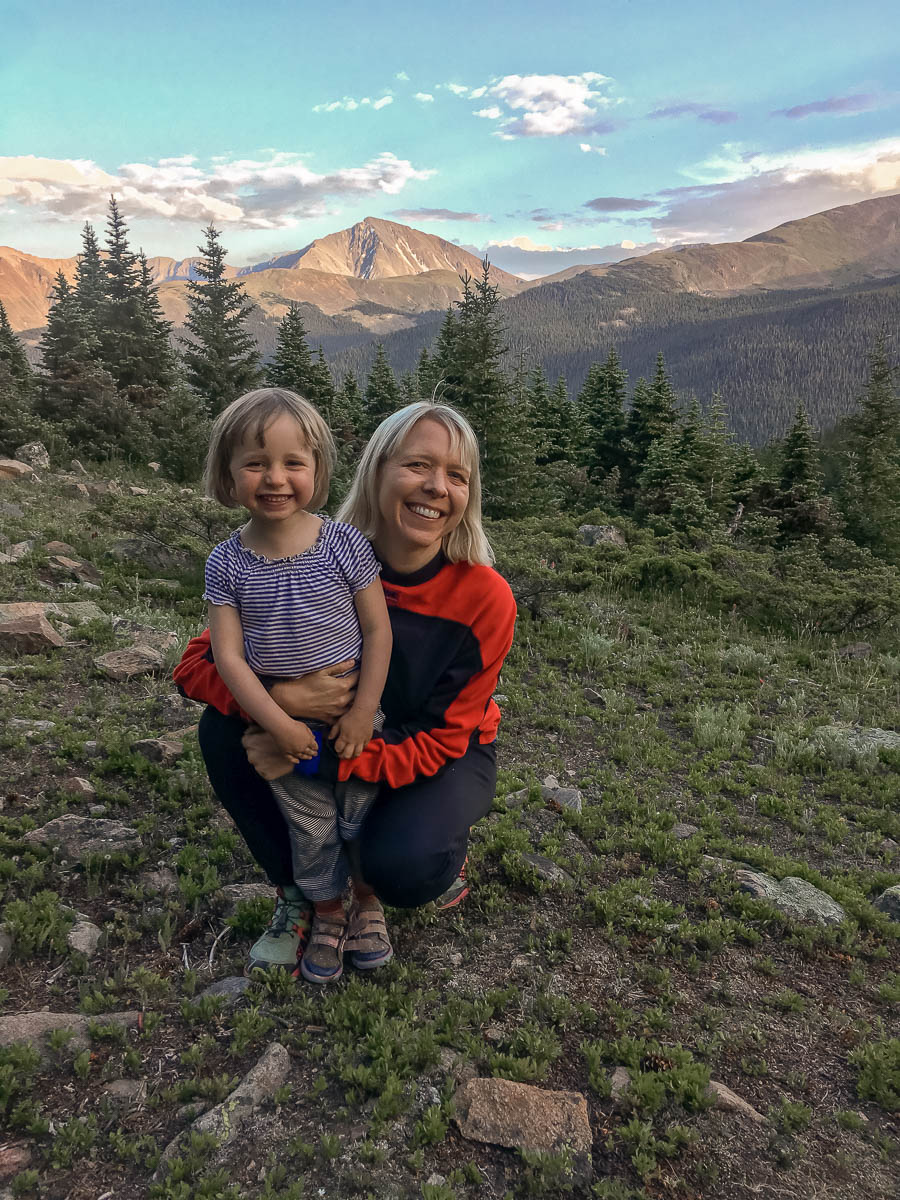 On the morning of our departure, the weather was kinda dreary, with thick clouds and some sprinkles that we feared would become a steady rain. But the skies lightened as we left the campsite and we stayed dry on the hike down to our car.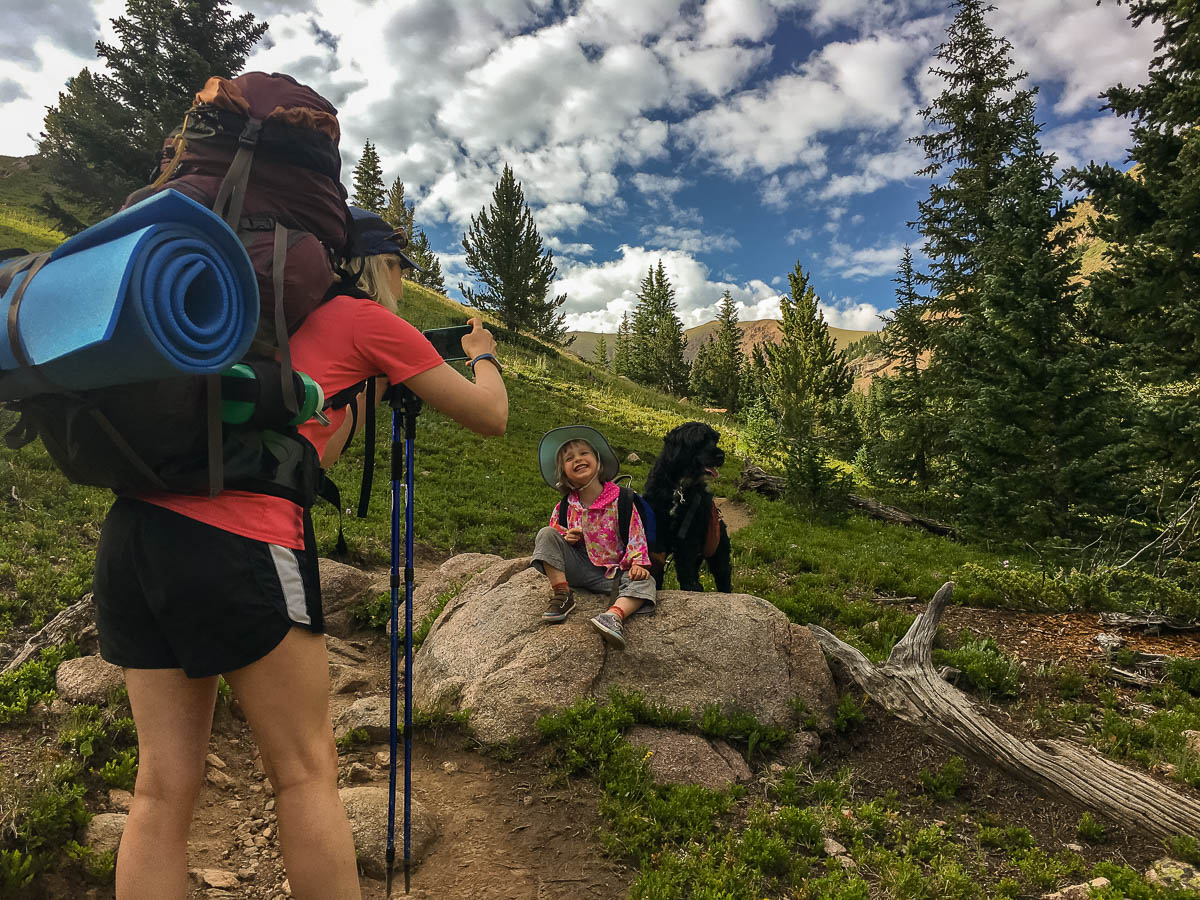 It also took us nearly two hours to cover a distance that Ginette and I could polish off in about 30 minutes. But while Camille was slow, she was in good spirits and she didn't get hurt, so we couldn't complain.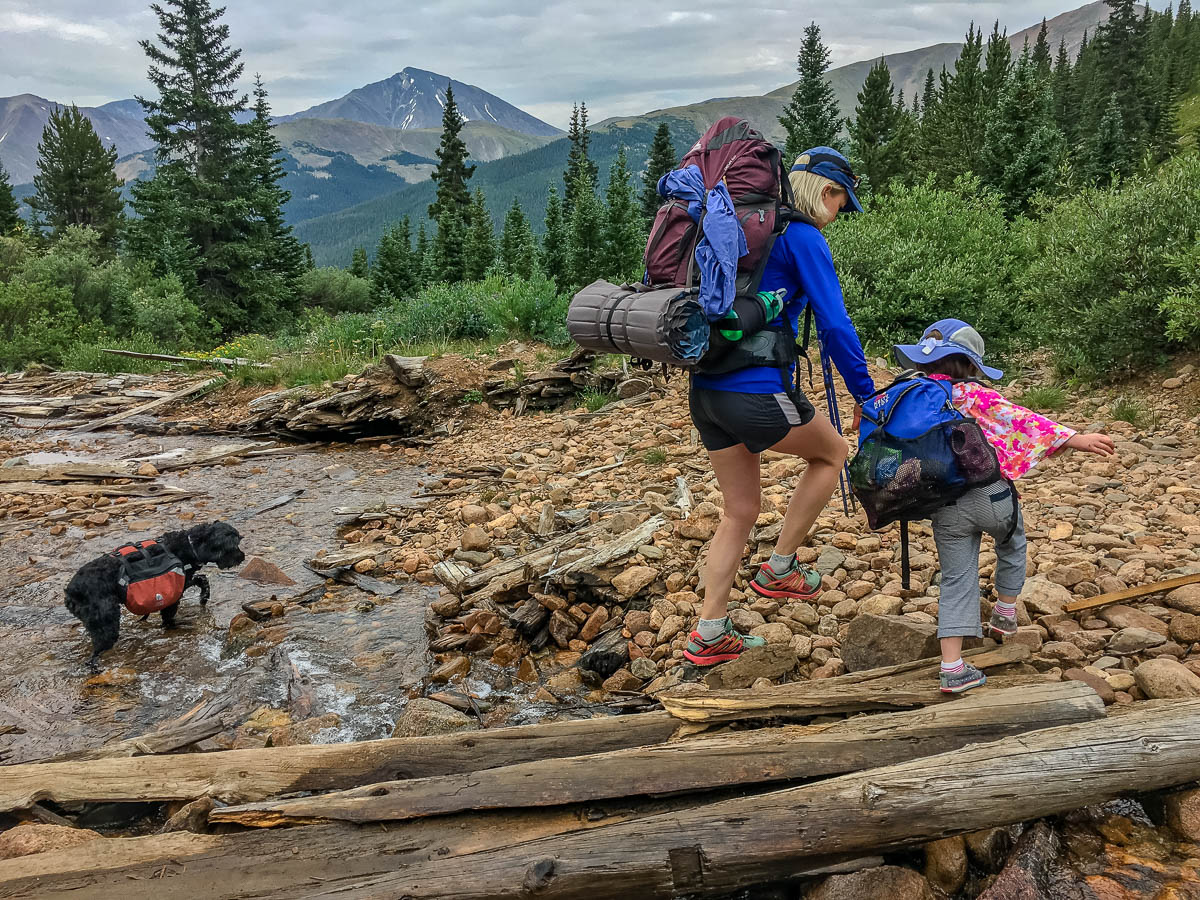 We definitely had to keep our eye on Camille and help her navigate some of the steeper portions of the trail. But overall she did great and we had a more relaxing time than I had expected. As the crow flies, we were only a mile or two from I-70 and hardly in the deep wilderness. But it was still a beautiful spot and it was comforting to know this seemingly remote site is just a short drive and hike away.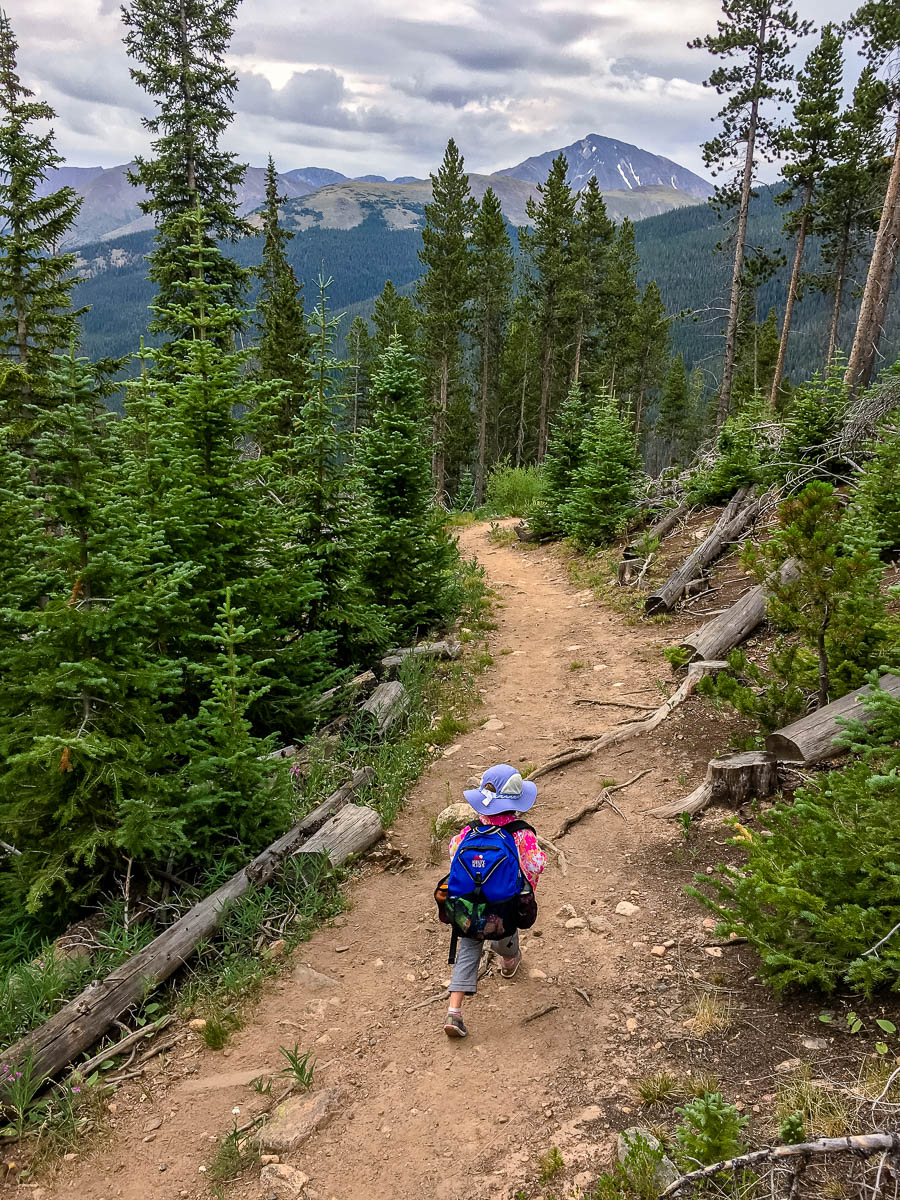 ---
Mitch Tobin is an author, multimedia journalist, and FAA-certified drone pilot based in Durango, Colorado.