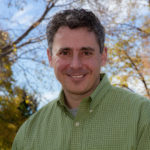 Hi, I'm Mitch Tobin, a multimedia journalist based in Colorado. When not at work, I love to ski, snowboard, bike, hike, camp, and otherwise spend time in the great outdoors.
From 1998 to 2006, I covered environmental and other issues for the Napa Valley Register, Tucson Citizen, and Arizona Daily Star. I won awards for my deadline, feature, and explanatory writing, including two first prizes from the Arizona Associated Press Managing Editors for stories on water and border issues.
My first book, Endangered, grew out of a yearlong series I did on Arizona's endangered species, and received a gold medal in the 2011 Independent Publisher Book Awards.
As a reporter, I got certified as a wildland firefighter by the Coronado National Forest, which allowed me to embed with crews battling some of the largest blazes in the Southwest's recorded history. My coverage of the 2002 wildfires was honored in the Best of the West contest.
In 2006, I was named one of eight fellows of the Alicia Patterson Foundation, sponsor of the nation's oldest writing fellowship for journalists.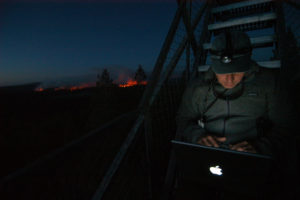 Before becoming a reporter, I worked for the Urban Institute in Washington; the Arizona League of Conservation Voters in Tucson; the National Parks Conservation Association in Oakland; and the Institute of Governmental Studies at the University of California at Berkeley. I've also taught English in Ecuador and journalism at Pima Community College.
After leaving the newspaper business, I worked for seven years at California Environmental Associates, a San Francisco-based consulting firm.
At CEA, I was a lead writer of the Design to Win report, which outlined an investment strategy for philanthropists interested in fighting global warming. Design to Win helped inspire the Hewlett, Packard, and McKnight foundations to commit more than $1 billion to create ClimateWorks, a global philanthropic network dedicated to reducing greenhouse gas emissions.
I'm now the owner of Sea to Snow Consulting. My work currently focuses on water issues, non-profit journalism, philanthropy, climate change, photo/video, and drones.
I grew up on Long Island and graduated from Yale with a bachelor's degree in Ethics, Politics, and Economics. I also earned a master's degree in political science from the University of California at Berkeley.
You can email me at mitch@seatosnow.com or call me at 303-330-9487.
I'm also on Twitter, Facebook, LinkedIn, Instagram, and other social media networks.
I hope you enjoy the site and look forward to connecting!
Mitch